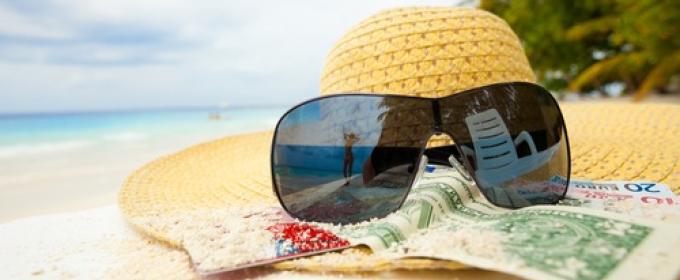 Certain credit card companies might claim that they're everywhere you want them to be, but have you ever put them to the test? From extended warranties to lost bag insurance, many credit cards offer great benefits that most customers aren't even aware of. We've made a list of the most popular credit card benefits to help your summer vacation and compared how each service stacks up to one another. You'll see how just a flash of your plastic could get you a restaurant reservation, a ticket to a sold-out event or even free concierge service at your hotel. The next time you plan a vacation or just a trip to the museum, take advantage of everything your card has to offer with these amazing credit card benefits.
Free Admission to Museums
New York's Metropolitan Museum of Art. The Chicago Art Institute. The Seattle Art Museum. These are just a few of the 150 world-class museums found in 85 cities across the country that allow free admission to all Merrill Lynch and Bank of America credit card holders during the first weekend of the month.
Free Extended Warranty
Drop your new iPad in line for TSA? If you bought it with your Citi ThankYou Premier card, you won't have to worry. Citibank will repair or reimburse broken, damaged or stolen items within 90 days of purchase (up to $1,000 per claim). If you have to replace a major electronic device while you're still on the road, see what your credit card covers before you opt for the in store extended warranty. Visa Signature cards and Gold/Platinum MasterCards all provide extended coverage of up to one year beyond the manufacturer's warranty on most electronic items.
Free Price Security
If you purchased something that is advertized for less within 60 days, your credit card can pay the difference. Many Citi premium cards and Gold/Platinum MasterCards deliver similar price security credit card benefits of up to $250.
Free Baggage Check
Instead of that free flight to Vegas you were planning, you can now use your airline miles rewards cards to redeem points toward baggage check fees. The U.S. Bank FlexPerks Travel Rewards Visa Signature card delivers a $25 credit toward baggage fees and the American Express Delta SkyMiles card will cover the cost for up to nine passengers on the same flight reservation.
Free Travel Coverage
There's nothing worse than discovering your luggage didn't make it to your final destination. If you bought your airplane ticket with a major credit card, they can pick up the cost to repair or replace your lost luggage and purchase essential items. Similarly, if important items like a laptop or jewelry are stolen from your hotel room, MasterCard will replace the item if you used a gold or platinum card to cover the room.
Free Concierge Service
Need help nabbing a ticket to the next playoff game? How about grabbing an exclusive reservation at your favorite restaurant? MasterCard World Elite and Visa Signature cardholders have access to a special 24-hour concierge service to plan party events, travel arrangements and even finding tickets to exclusive events.
Free Emergency Assistance
Stuck in a surprise summer Alaskan snowstorm? Many credit card companies offer cardholders travel assistance services that provide help with locating airline and hotel reservations, as well as finding medical assistance in case of an emergency. Over the winter, credit card providers helped many stranded card holders schedule flights into Boston during the hard hitting New England snowstorms.
Retail Discounts
Just being a card member can get you discounts at hundreds of national retailers. Visa, MasterCard and American Express all offer exclusive discounts of up to 50% at select online merchants on their site when you make a purchase with their card. All you have to do is use their promo code and you'll be ready to save.
Disclaimer: This content is not provided or commissioned by the company whose products are featured on this site. Any opinions, analysis, reviews or evaluations provided here are those of the author's alone, and have not been reviewed, approved or otherwise endorsed by the Advertiser. This site may be compensated through the Advertiser's affiliate programs.
Photo credit: Shutterstock / Sergey Novikov