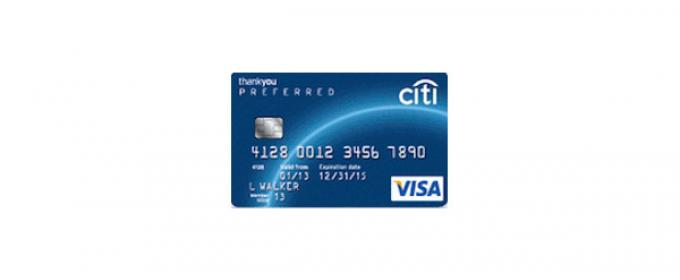 Update: This offer may have changed since this article was published. Check out the most up-to-date information on this card here: Citi ThankYou® Preferred Rewards Card.
There are two available Citi ThankYou® cards on the market currently, each of which offers something for consumers interested in something specific from their prospective Citi card. In one corner is a cash back credit card with one of the best credit card signup bonuses of any card available today, and in the other a 0% interest credit card that can save you a ton on interest fees. (Update: The Citi ThankYou® Preferred Rewards Card is a zero interest credit card as of April 8, 2013.)
(Update: As of July 29, 2013, the below offer has changed. For the updated version of this cash back card from Citi, check out our expert review of the Citi ThankYou® Preferred Rewards Card.)
The Citi ThankYou® Preferred Rewards Card is a solid cash back option, especially in regards to its bonus offer. And yet, if you're looking for something different out of your credit card - more specifically a balance transfer - then there's a better option for you in the form of the Citi ThankYou® Card - No interest for 15 months.
This credit card from Citi includes a competitive 0% intro period of 15 months - one of the longest available on the market today - applied to purchases and balance transfers. If your prerogative is to transfer a balance and pay down your debt over time at 0 percent interest, this is an excellent card to consider.
As for the similarities between the two cards, both offer no annual fee and have an ongoing APR variable of 12.99% to 22.99% based on your creditworthiness. So the question is, what are you looking for most: bonus rewards, or the potential to save big on interest fees on an existing balance and pay down your debt?
No matter what your current credit situation is, these are two excellent options to consider when applying for your next credit card.