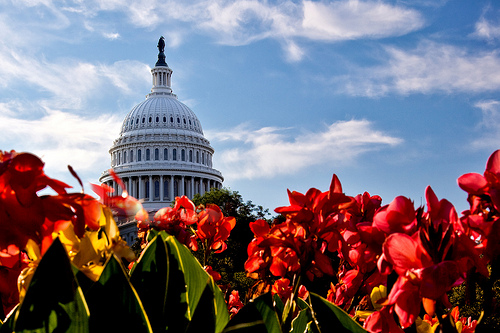 Photo by Silver 7 Photography
It's been a long nine months since the CARD Act was signed into law, but the wait is finally over. Today is the day! The Credit Card Accountability and Disclosure Act of 2009 is now officially in effect.
Unfortunately, there's nothing really new and exciting to talk about. Everyone, including myself, has beaten this topic to death for almost a year now. However, I just couldn't let the day pass by without at least mentioning the significance of the new rules taking effect.
While the CARD Act is by no means perfect, it does mark a major turning point in the credit card industry and is arguably the most consumer-friendly piece of legislation Congress has ever passed. But rather than rehash all the new rules, which you've more than likely read numerous times before (if not, spend a few minutes and read my brief overview, ""The Credit CARD Act of 2009: 5 Must-Know Nuggets"), I thought I might take this opportunity to provide one last warning for anyone who may feel inclined to let their guard down just a bit from this point forward.
Yes, the CARD Act may put a little more power back in the hands of the consumer, but rest assured there will still be plenty of ways to get yourself caught up in an unexpected credit card mess.  Here's my top 3 to watch out for in the coming months:
1. Don't Get Trapped in a Deferred-Interest Nightmare
Much to the dismay of many consumer advocates, the CARD Act doesn't ban deferred-interest plans (e.g. no interest for 12-month deals).
If you're tempted to take advantage of one of these credit card offers, be sure the entire balance is paid on time and in full prior to the end of the promotional period. Otherwise the credit card company can still charge all interest retroactively and really make for a crappy day.
2. Opt Out of Opting In
Many consumers still seem to get confused by what it means to opt out of over-the-limit fees. So let's keep it very simple here.
If you make a charge that exceeds your credit limit, would you rather pay a big fat fee or have the charge denied? Your answer should be hands down, "have the charge denied." There's absolutely no reason whatsoever for agreeing to pay over-the-limit fees. Besides, if your credit card is maxed out, you shouldn't be making the purchase in the first place.
Don't be surprised if your credit issuer presents the question about these fees with less clarity, but now you know better—make the right decision and say no to painful over-the-limit charges!
3. Parent Cosigners Beware!
Are you prepared to be a co-signer on your kid's student credit card for the next 20 years or more?
The CARD Act requires a parent's co-signature when a child under 21 doesn't have documentable income to prove their "ability to pay", but it doesn't let you off the hook when your child eventually turns 21.
That decision will be left up to the creditors, so make sure you're willing to be in it for long haul before signing on the bottom line.  As long as your child keeps the card active, your credit score could still be at risk.