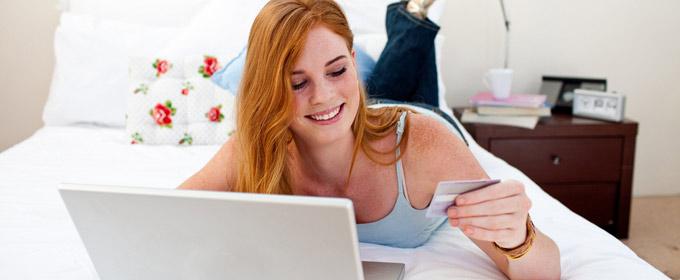 Dear Creditnet: I just turned 18 and I'm finishing up my freshman year of college in May. My parents are already stressing to me that I need to start thinking about building credit in my name. They're willing to co-sign on a student credit card for me, but I'm pretty much clueless on what to look for in a card. Do you have any suggestions? And what's the most important thing I should consider in a card? Thanks! - Jenna from San Francisco, CA
Answer: Jenna - pat your 'rents on the back for me for getting you thinking about building credit early. We've stressed this over and over through the years, and yet it's amazing how few young people realize the importance of beginning the credit-building process as soon as you can. It's also extremely generous of them to co-sign on a credit card for you, since that's often one of the biggest road blocks to getting approved for a card.
Students interested in applying for a credit card will want to consider a couple of things above all else; 1.) the ongoing APR and 2.) what you can gain for your purchases, be it cash back, points or something else. 
First, let's consider the ongoing APR; this represents the interest you'll pay on your credit card balance if you carry one. We always recommend paying off your balance on time and in full each and every month, but we understand it's college and sometimes keeping a clean sheet on your credit card bill is a challenge. If you carry a balance and your APR is high (above 20 percent), there's a dangerous risk of your debt snowballing since it becomes increasingly hard to pay off your bill. 
Again, the best thing to do is pay off your balance each and every month. That said, it's better to be safe than sorry and the safe play is to apply for a card with a low ongoing APR.
Second are the rewards opportunities available. The two main reasons people use credit cards in the first place is to build credit and earn rewards. Since you want your first credit card experience to be an exceptional one, you'll want an exceptional first credit card. A card that offers excellent cash back opportunities on the purchases you plan on making anyway will make carrying and using a credit card both fun and rewarding. Don't get stuck with a lame first credit card and apply for a student credit card that's actually worth carrying.
OK, so what card do you recommend?
Our favorite student credit card available today is the Discover it Card for Students. This card hasn't been around long, but it's already made an impression as perhaps the most lucrative cash back card for students available today. Here's what we like about it:
5 percent cash back: Students can earn 5 percent cash back on up to $1,500 in purchases made in specific categories that rotate each quarter. These categories range from gas to restaurants, movie theaters and more. (Remember to enroll each quarter to earn this bonus cash back.) Student cardholders can earn 1 percent cash back on all other purchases.
6 months with ZERO APR on purchases: Again, we highly recommend keeping your credit card balance at zero. That said, if you DO happen to carry a balance, this card includes six months of new purchases interest-free.
Regular APR from 12.99 - 18.99 percent: Depending on a student's creditworthiness, this student credit card offers an ongoing interest rate under 20 percent - a rarity for student credit cards.
Great customer service: Last but not least, Discover is notorious for having some of the best customer service of any credit card company. This is a highlight of this card, since student credit newbies are sure to have a couple questions about their account when it first opens (I know I did). The easy-to-access customer service is the cherry on top for what's an excellent student credit card.
No annual fee: Keep your balance at zero and this card is essentially a free credit card to carry in your wallet.
Thanks so much for your question Jenna and we hope this helps!
Got a question for Creditnet? Email us at customerservice@creditnet.com with your questions, concerns or both.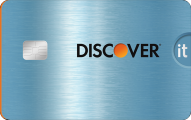 Discover it™ Card for Students - 5 percent cash back and 6 months with 0% APR applied to purchases
The Discover it Card for Students is our number one recommended credit card for students. College students can build their credit score while enjoying up to 5 percent cash back on purchases. Click the "Apply" button to the left for full details, terms and conditions.