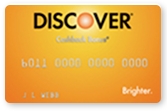 Dear Creditnet: I currently have a credit card that expires in August 2010. This card has an annual fee, and I'm tired of paying it every year.
Do I have to cancel my card in order to apply for a different card from the same credit card company with no annual fee?
Answer: No—you don't have to cancel your existing card before applying for a new no annual fee credit card. However, there are a few important issues you should consider before moving forward.
First, if you choose to leave your current card open and not use it, you'll still have to pay the annual fee. I'm assuming the fee is what you're trying to avoid in the first place, so you may want to try calling your credit card company to ask if they will either waive the annual fee or upgrade/transfer your existing account to a new card.
You may not have much luck with the upgrade route as it's generally considered a downgrade when you move from a rewards card with an annual fee to a no annual fee credit card. On the other hand, many people claim to have had success convincing credit issuers to waive annual fees in order to retain their business. It can't hurt to at least ask and see how they respond.
Your second option is to simply close the existing account after you apply and are approved for the new card. If you can't upgrade or convince your credit issuer to waive the annual fee, this might be the best option for you. I wouldn't cancel the old credit card before you've received the new one because you don't want to end up without available credit in the event your application is denied.
Keep in mind that closing the account will likely have a negative impact on your credit score too. Your length of credit history and credit utilization ratio account for nearly half of your FICO score, so you may want to think twice about this option if the card is the oldest one in your wallet or makes up a significant amount of your total available credit.
Still have questions? Try reading our step-by-step guide: How to Deal with Annual Fees.