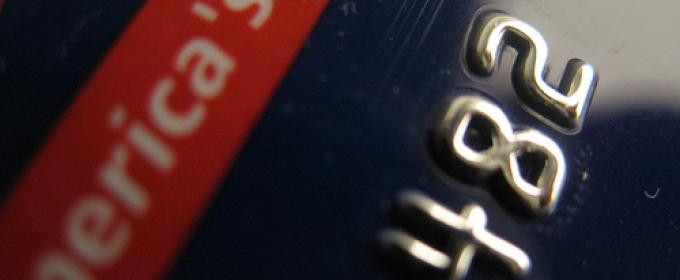 I love credit cards that don't have an annual fee. Why? Because there isn't much that makes this credit card junkie happier than racking up rewards for nothing. Don't get me wrong. I carry plenty of cards with annual fees too, but the no annual fee credit cards are the ones that generally stick around in my wallet for the long run.
Unfortunately, as credit card companies continue to face stricter government regulation and lost revenues, there's one thing they can always fall back on to increase their bottom lines—the mighty annual fee.  That's why millions of cardholders across the country have been receiving notices of new annual fees for cards that have always been considered "free" to use.
Personally, I not only received notices of new annual fees, but I also watched several of the annual fees on my favorite rewards cards get jacked up by as much as $50 per year!
If this has happened to you, you may be wondering how to decide if the new annual fee is worth paying? Should you just cancel the card altogether?  Some might consider any annual fee over $0 too much, but the fact is that paying an annual fee can still make sense for many cardholders.  You just have to do the basic math to make sure.
Cash Back Credit Cards
Let's say one of your favorite credit cards offers 1 percent cash back rewards but now will be accompanied by a $39 annual fee.  Since the card offers 1 percent cash back on all purchases, doing the math is simple. You'll need to spend at least $4,000 ($4,000 x .01= $40) on the card to break even.  Spend anything from $4,000 up, and the cash back you earn goes straight into your pocket.  That's about as simple as the math gets folks.
Airline Miles/Points Credit Cards
On the other hand, calculations for airline miles credit cards can become quite a bit more complex since redemption values often fluctuate; however, the basic process is the same.  Do your best to estimate the total value of your rewards in a given year by first determining the approximate value of each mile or point when it's redeemed. Researching the card issuer's website and reading credit card reviews should give you a fairly good idea of what the redemption value is. What you may find is that this number will most often fall somewhere around the $.01 range, which means 50,000 miles/points would be worth $500 in travel.
That said, you might find some redemption values that are much higher, so be sure to do thorough research into the best ways to redeem miles/points for the specific card in question. Once you've determined the redemption value, the rest is easy. Estimate your annual spend, determine how many miles/points you should acquire during the year, and then use the redemption value to figure out how much your miles should be worth. Then compare the value of your estimated rewards for the year to the annual fee, and if your estimated rewards are greater, paying the new annual fee (although a bit painful) could still be a smart financial choice. Photo by The Consumerist