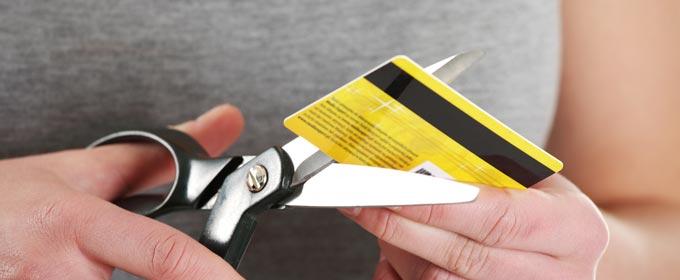 There were two articles I read this Monday morning that had me feeling pretty good about ongoing credit card debt in this country. 
First came a report originally published on May 7th by the Associated Press, which explained that American consumers had cut their credit card debt by $1.7 billion in March. The $846 billion we still owe in credit card debt is 17.2 percent less than the all-time peak of $1.022 trillion that was set in the summer of 2008, which as we all know is right about the time when the floor fell out from underneath us.
So Americans are in fact reigning in the spending, and not only that - we're paying down our bad debts faster than we have in nearly five years.
Another article I read, this one from Emily Alpert at the Los Angeles Times, describes the new hesitance college students and 20-somethings have when it comes to using credit cards extravagantly. The article is essentially a celebration of how thrifty younger generations have become in the wake of the Great Recession. Those interviewed described a healthy criticism toward spending with credit cards and while overall the article felt spot on, a couple of key points were thrown in at the end that undercut some of the good news.
RELATED: Get DIY Debt Management Tips for FREE in the Credinet Discussion Forum 
First, young consumers aren't as likely to own a credit card in 2013 because frankly they're a lot harder to get approved for if you're under 21 years of age. The Credit CARD Act of 2009 made providing either a.) proof of sufficient income or b.) a co-signer a requirement for getting approved for a credit card if you're under 21. This is a far cry from a pre-Recession credit card economy that mailed 18 year olds seemingly a credit card offer a day. 
So perhaps some young consumers are going credit-less because they don't have a choice. But what about the under-30 consumers that do use credit cards? How was their debt picture looking?
According to a study by the Ohio State University, not great. The survey explains that while young consumers carry less credit card debt, they're also paying it back a snail's pace compared to older generations that simply isn't sustainable for long-term economic growth. 
I've read debt-related news that maintains that while many young Americans are carrying less debt than previous generations, the debts we are carrying (I'm 26, by the way) are mostly considered "bad debts". Credit cards, auto loans - these types of debts are tied to expenses that don't appreciate over time (like a house). Essentially, today's America isn't investing in a lot of assets, so while our overall debt picture looks OK now, long-term it could pose some serious problems for individuals and American society as a whole.
All that said, if March, 2013 is a sign of things to come, maybe we're ready as a whole to start paying down our debt at a quicker pace. A couple more months of rapid debt reduction would make me feel a lot better, but as they say, any good news is worth hearing.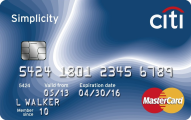 Pay Down Debt at 0% Interest - Citi Simplicity® Card
If you're ready to prioritize paying down existing credit card debt to zero, consider applying for the Citi Simplicity® Card. This card gives good-to-excellent credit card consumers the opportunity to transfer their current balance and pay it down interest-free for 18 months. Plus, there's no annual fee and no late-payment fees to deal with - ever! This is an excellent card for paying down debt, and can help you eliminate interest fees that are bogging down your debt reduction plan. Click the "Apply" button to the left for full details.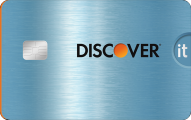 Build Credit Early - Discover it® for Students
One credit card targeted at young consumers ready to build credit while earning cash back rewards is Discover it® for Students. This card builds credit history, requires no annual fee, and includes 5 percent cash back on up to $1,500 in purchases made in categories that rotate each quarter. Find out exactly how this student credit card can help you build credit when you click the "Apply" button to the left.