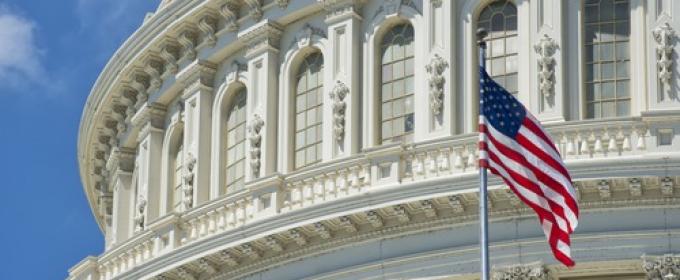 There's quite the debate going on in Washington DC regarding the nation's debt and what spending to cut. Democrats are proposing to eliminate tax write-offs and make cuts to military spending, while Republicans are seeking to cut discretionary and entitlement spending. Whatever the final deal includes, the hope is that it will help foster an economic recovery. Most Americans aren't in the best financial shape right now. We're working with debt, seeing our credit scores drop, having to turn to bad credit credit cards, and we are angry at Washington for not fixing the problem. That, of course, is easier said than done. Still, it's hard to stomach talk from politicians in either party at times when you think about their finances. Are politicians hurting as much as your family? Probably not, given the average net worth for an elected official in Washington, D.C. is just under $1 Million. In an effort to get a better idea of how much some of these people are actually worth, we did some research and compiled a list of the 15 wealthiest politicians currently serving in Congress (via estimated net worth):
1. Rep. Darrell Issa (R – CA) $304 Million
First elected: 2000 Source of Finances: Steal Stopper; Directed Electronics, Inc. Darrell Issa is the wealthiest member in the House of Representatives and is the current chairman of the Oversight and Government Reform Committee. He made his fortune from scratch in the car alarm manufacturing business after serving in the Army. Issa easily won re-election to the House in 2010 and is the favorite to win in his district again next year.
2. Sen. Herb Kohl (D – WI) $231 Million
First elected: 1988 Source of Finances: Kohl's Department Stores Herb Kohl is, by our research, the wealthiest member of the U.S. Senate. He is a well-known philanthropist in the state of Wisconsin and owns the Milwaukee Bucks NBA team. Earlier this year, Kohl announced he will not seek re-election in 2012 and will end his career in Washington after 4 terms in the Senate.
3. Sen. John Kerry (D – MA) $188 Million
First elected: 1984 Source of Finances: Heinz Ketchup Company John Kerry won his party's nomination for President in 2004, but fell just short of an Electoral College majority to President George W. Bush. Before being elected to the Senate, Kerry served in Vietnam and as Lieutenant Governor of Massachusetts. He amassed most of his wealth (and condiments) when he married Teresa Heinz, widow of ketchup heir H. John Heinz, III, in 1995. Kerry easily won re-election to the Senate in 2008.
4. Rep. Jared Polis (D – CO) $161 Million
First elected: 2008 Source of Finances: American Information Systems; Blue Mountain Greeting Cards; Provide Commerce, Inc. Jared Polis is the first openly gay man elected to Congress as a freshman and is a member of the House Progressive Caucus. He accumulated his fortune by founding a number of online-based companies. He has won both congressional elections he's run in by comfortable margins.
5. Rep. Vern Buchanan (R – FL) $148 Million
First elected: 2006 Source of Finances: Automotive Dealerships; Reinsurance Companies Vern Buchanan has ownership stakes in dozens of companies, but most of his wealth came from a string of automotive dealerships in Florida. In a year when Democrats swept to power, Buchanan (a Republican) won his first election in Florida's 13th Congressional District, a rare bright spot for the GOP that year.
6. Rep. Michael McCaul (R – TX) $138 Million
First elected: 2004 Source of Finances: LLM Partners Ltd. Michael McCaul worked as a Texas lawyer and federal prosecutor before running for Congress in 2004. His wife, Linda, is the heiress to a fortune from Clear Channel Communications and they both hold a large stake in a successful investment firm. After winning a semi-close re-election bid in 2008, McCaul cruised to re-election by a wide margin in 2010.
7. Sen. Jay Rockefeller (D – WV) $82 Million
First elected: 1984 Source of Finances: Standard Oil Jay Rockefeller is the great-grandson of oil tycoon John D. Rockefeller and is the most recent in a political family dynasty to serve as an elected official. The New York born heir moved to West Virginia in 1965 and served as that state's governor before being elected to the U.S. Senate. Rockefeller easily won re-election in 2008.
8. Sen. Mark Warner (D – VA) $70 Million
First elected: 2008 Source of Finances: Nextel; Telecommunications Licensing Mark Warner hit it big in the early 1980's when he used his knowledge of telecommunications regulations to distribute licenses. After collecting a fair amount of wealth, he used it to further his career in Democratic politics and was eventually elected Governor of Virginia in 2001. He left that office with extraordinarily high approval ratings when his term ended in 2006 and won a seat in the U.S. Senate in 2008 by a decisive margin.
9. Sen. Richard Blumenthal (D – CT) $64 Million
First elected: 2010 Source of Finances: Real Estate Richard Blumenthal served as Attorney General of Connecticut before successfully running for the U.S. Senate in 2010, taking over the seat previously held by Chris Dodd. He was the wealthiest freshman elected to congress in 2010 thanks to his wife Cynthia, daughter of New York real estate magnate Peter Malkin. Blumenthal narrowly beat WWE CEO Linda McMahon for the U.S. Senate last year, who would have made it on this list had she won.
10. Rep. Nancy Pelosi (D – CA) $58 Million
First elected: 1986 Source of Finances: Financial Leasing Services, Inc. Nancy Pelosi is the first woman to become Speaker of the House of Representatives, a capacity which she served in from 2007 – 2011. She owes her net worth to her husband, Paul, who is a real estate investor and venture capitalist. Nancy Pelosi currently serves as the House Minority Leader and is set to become Speaker once again should the Democrats win back the House of Representatives.
11. Rep. Gary Miller (R – CA) $51 Million
First elected: 1998 Source of Finances: G. Miller Development; G. Miller Masonry; G. Miller Framing Gary Miller is a successful real estate investor and business owner who won his first election to the House of Representatives in 1998 in California's 41st congressional district. After redistricting took effect in 2002, he won his campaign for the 42nd congressional district four years later and has represented this district ever since.
12. Sen. Frank Lautenberg (D – NJ) $50 Million
First elected: 1982 Source of Finances: Automatic Data Processing, Inc. Frank Lautenberg was Chairman and CEO of ADP before using his wealth acquired from this business to run for the U.S. Senate in New Jersey in 1982. After winning, he went on to serve until he decided to not run for re-election in 2000. However, he decided to run again in 2002 at the request of the New Jersey Democratic Party. He last won re-election in 2008 and is currently the oldest member of the U.S. Senate.
13. Rep. Diane Black (R – TN) $49 Million
First elected: 2010 Source of Finances: Aegis Sciences Corporation Diane Black worked most of her life as a nurse before she decided to use her good fortune (her husband has a large financial stake in a health technology firm) to run for the Tennessee state legislature, which she served in for 12 years. She ran for congress in Tennessee's 6th congressional district in 2010 as a Tea Party Republican and won handily.
14. Sen. Dianne Feinstein (D – CA) $46 Million
First elected: 1992 Source of Finances: Investment Banking; Blind Trusts Dianne Feinstein won her first election in 1969 as a member of the San Francisco Board of City Supervisors. She became mayor of San Francisco in 1978 upon the assassination of Mayor George Moscone and served in that role until 1988. She was elected to the U.S. Senate along with her colleague Barbara Boxer in 1992, later dubbed in politics as the "year of the woman." Feinstein last won re-election in 2006 and is favored to win a fourth full term in 2012.
15. Rep. Rodney Frelinghuysen (R – NJ) $44 Million
First elected: 1994 Source of Finances: Family Trusts; Proctor & Gamble Rodney Frelinghuysen comes from a political family as his father, great-great-grandfather, and great-great-great-uncle all served in congress representing the state of New Jersey. He has won every congressional election he's run in by at least 25 percentage points.
Photo credit: Shutterstock / Andrea Izzotti