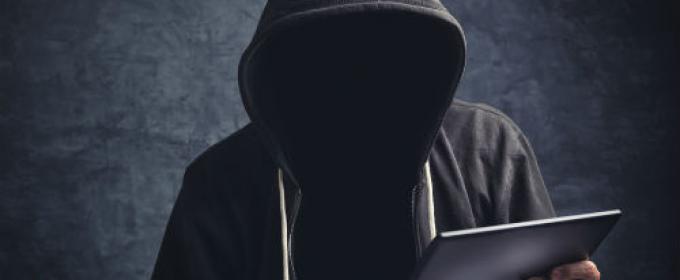 Identity theft through mobile devices is becoming a more and more prevalent problem, and it's obvious that there is a growing need to protect smartphones and tablets. Apps and web browsing may help you, but can also leave holes allowing hackers to gain access to your passwords, banking, or payment information, and more. This identity theft occurs through weaknesses found in coding, unsecured Wi-Fi connections or theft of the device.
However, much like the security software one would install on their computer, there are a variety of apps available to protect tablets, smartphones and other devices.
Taking a multi-pronged approach to mobile security is the best way to protect your device from attack. Some of the following apps serve a specific function, and others are designed to provide a wider spectrum of protection. Either way, each of these apps work to improve mobile security and provide extra protection against identity theft.
Related Article: Are Millennials More Susceptible to Identity Theft?
TrustGo (free)
TrustGo is a free, mostly full-spectrum security app currently available only on Dolphin and Android browsers. TrustGo offers many features, including Security Scanner, Data Backup, System Manager and Privacy Guard. With the ability to schedule important security tasks, TrustGo can help to prevent identity theft even if a mobile user forgets to run regular scans and system checks.
NowSecure (free)
Available for the Android or iOS user looking for an interface that makes it easy to evaluate and interpret risk, NowSecure is a great choice. It utilizes a scoring system to rate the security level of a device and prompts the owner to take actions based on the number. NowSecure also provides other benefits like Security Notifications and the Security Feed, which allows for early, proactive identification of potential risks.
Clueful (free)
BitDefender's Clueful app is an app that evaluates other apps and their behavior in the background and while they are active. In this way, Clueful can check to see exactly what information each app is releasing, where it is getting released, and why it was released. This app also includes a Privacy Score Calculator that lets each user know how risky his or her behavior is in relation to security and identity protection.
Skycure (free)
By scanning every network that a device uses to connect to the internet, Skycure works on iOS as well as Android to ensure each connection is safe, and that transferred data is directed to and coming from the right place. Skycure offers a user-friendly interface by providing all statistics and reports on a single page. For mobile devices that frequently connect to unsecured public networks, Skycure is a great app to have in the security arsenal.
Related Article: The Best Guide for Protecting Your Credit
Other Ways to Stay Secure
Installing and utilizing security apps is an excellent way to start protecting any smartphone or other device with access to downloadable applications and the internet. In addition to apps, there are also some extra security measures available through the factory settings that are common to most devices, as well as additional ways to keep information safe as it is transferred.
1. Using longer, more secure passwords, and changing them often
Password security is one of the easiest steps to prevent identity theft. Avoiding the use of the same password across multiple applications and websites is a significant factor. It is also essential to update passwords frequently and to never write them down.
2. Performing application privacy management
It is a good practice to manage each app's privacy settings individually. Sometimes even the best security apps can miss something. Checking the setting for each app as it is installed and returning to check on them frequently, and especially after each update, is an additional way to stay safe.
3. Disabling automatic connections to Bluetooth and Wi-Fi access points
Automatic connections take away control from users of mobile devices. It is recommended not to connect to free public networks, but their growing availability is making that increasingly difficult. Maintaining awareness of which networks are available and opting for secured connections is a helpful way to lower the risk of identity theft.
4. Utilizing "Find My iPhone" and "Find My Phone"
Most smartphones and tablets are equipped with built-in software designed to help locate a lost device. Some of these programs allow the user to direct the phone or tablet to emit an alarm, wipe the memory or simply lock the device until it is found. In most cases, if a device has its location function activated, the use of "Find My..." software can even provide an approximate location.
5. Updating installed applications frequently
Most updates to apps include patches and fixes to known security flaws, so updating them to their current versions is one way to keep devices secure. It is common practice to include an automatic update feature in most apps, but it is best to check the setting of each application to make sure manual updating is not necessary. If manual updates are required, checking weekly is recommended, but monthly checks would generally suffice.
Mobile security and identity theft can never be entirely avoided. This is why it is essential to stay knowledgeable and proactive about the risks of using a mobile device on any network, Wi-Fi or otherwise. Prevention is easy and free in most cases while the damage caused by identity theft often takes years to repair and is sometimes irreparable. Taking advantage of the security tools and applications that are available and using common sense when transferring data of all kinds are the simplest ways to prevent fraud and protect one's identity.