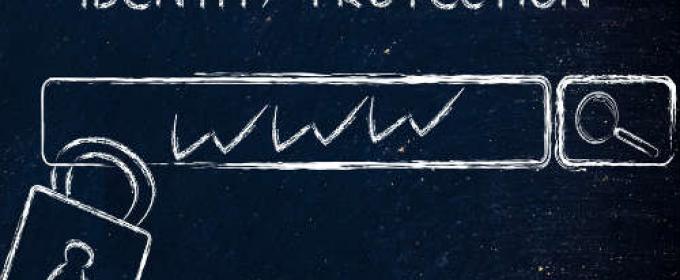 Statistics state that at least 9 million consumers fall victim to identity theft each year. Approximately 10 percent of Americans have been victims of credit card theft alone. The staggering numbers indicate that consumers need to start taking immediate precautionary steps. The following are some steps that modern consumers can take to protect their credit:
Avoid Shopping on Unsecured Websites 
Shopping on unsecured websites is one of the top causes of identity theft. Websites that do not use special encryption can be vulnerable to hacking. Malicious parties can easily obtain personal information from a company's database if the company does not have modern security measures in place. Shoppers should shop only on websites that have https at the beginning of their web addresses. Additionally, they should browse the sites for information on the type of security that they use. The safest sites will have 128-bit SSL encryption in place for its shoppers to protect their private information. 
Be Mindful of Sharing Personal Information Over the Phone 
Sometimes, a consumer may have to share personal information over the phone. An example of such an instance is when a person calls a bank to ask a question about his or her account. However, malicious parties sometimes contact unsuspecting victims on the phone. They use various tactics to try to obtain intimate information for theft-related purposes. Consumers should be leery of any callers that claim that they have "won" something such as a free vacation or a cash prize. They should never give out their social security number, license number or credit card information to any party that calls them with a "special offer." 
Check Banking and Credit Card Statements Frequently
Staying on top of one's financial statements is the best way to prevent identity theft. The process can point out an existing fraudulent activity, as well. Consumers should check their bank and credit card information at least once per week. Extra-cautious persons can check their online activity once per day. A strange transaction or missing money could indicate that someone has violated the consumer's personal information and used it to gain access to his or her funds. Banks and credit card companies are extremely helpful in handling disputes. 
Shred Important Documents 
Consumers should shred any documents that contain personal information such as driver's license numbers, social security numbers, birth dates, credit card numbers and more. Persons who have to furnish the information to a company for obtaining a loan should ask the company to discard it after it performs its verification. 
Collect a Copy of All Receipts 
A large percentage of credit card fraud and identity theft occurs in restaurants. Many servers have been guilty of changing tip amounts and retaining credit card numbers for later use. A consumer can protect himself or herself from such activities by requesting a carbon copy or a printed copy of the receipt. The person can use the document later if a dispute arises about a foreign charge. 
Sign up for Credit Monitoring Services 
A wealth of credit card monitoring services is available through various mediums. Credit monitoring services send consumers alerts when major events occur on their credit profiles. For instance, a credit monitoring service would notify a person of a new bank account, credit card inquiry or auto loan. Additionally, such a service would notify a consumer of a rise or drop in credit score. Some companies offer free trials of their services while others require a small monthly fee. 
Obtain a Free Yearly Credit Report
Consumers are entitled to at least one free credit report per year. They can obtain the report by contacting one or all of the major credit bureaus. The credit report will reveal suspicious accounts, and the consumers can dispute any accounts of which they are unaware. The bureau must investigate all disputes and take action on them within 30 days.