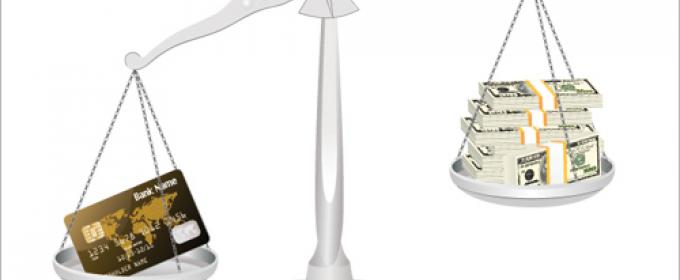 You've heard of balance transfers, but you may not know exactly what it can do for you. Credit card balance transfers can be a great way to simplify and save. So, if you've racked up some debt on a high-interest credit card, transferring the balance to a card with a lower interest rate can help you save some serious cash.
Balance transfers occur when you transfer your balances from one or many cards to another credit card account. By doing this, you consolidate all of your credit card debt onto one card.  People transfer balances in order to move a balance that they are paying high interest rates on to a new card that offers a lower interest rate, or better yet, a 0% introductory rate for a year or more. This gives them the financial flexibility they need to pay down the balance without stacking up huge interest debts.
Related Article: Balance Transfer Cards for Climbing Out of Debt
How will it help me?
If you have a lot of debt and you are getting charged a lot of interest on that debt, you may want to look into transferring your credit card balance. For one, it can be hard to manage a lot of credit cards, payments, and due dates. By consolidating all your balances onto one card, you only have to remember 1 payment a month and can easily keep track of your debt. Furthermore, by getting a low balance transfer APR, you can catch up on your existing debt. Many 0% interest credit cards have an introductory period on all funds transferred. You will not be charged high amounts of interest during this time, so you can focus on paying back what you already owe. In addition, many balance transfer credit cards offer great rewards programs, cash back, or miles/points for all purchases charged to the credit card. This makes balance transfers a cheap and fast way to pay back your debt while earning rewards.
What happens when I make a balance transfer?
After you are approved for a balance transfer credit card, you will want to tell the credit card company who you want to pay, the account numbers, and how much. You can only transfer an amount on the new card that is up to your credit limit. So, if you have a credit limit of $3000 and you have $5000 on other cards, you can only transfer $3000 of that existing balance. You will now owe the balance to your credit card company. Credit card companies may charge a balance transfer fee- often 3% to 5% of transferred debt. However, there are introductory offers that many cards offer. By getting one of these promotions, you may not have to pay extra fees on the money you are transferring.
Related Article: Best Credit Cards With Low Interest Rates - 12% And Under
Which balance transfer credit card should I get?
There are a lot of credit cards out there that offer balance transfer terms, and it can be hard to figure out which ones are best for you. Here are the best offers on balance transfer credit cards today: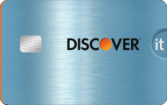 Intro APR 0%
6 months
Regular APR
10.99% - 22.99% Variable*
Balance Transfer
0%
18 months
Discover it® - Double Cash Back your first year Highlights
Double all the cash back you've earned at the end of your first year automatically—only for new cardmembers*

5% cash back in categories that change each quarter like gas, restaurants, Amazon.com and more—up to the quarterly maximum when you sign up.* 1% cash back on all other purchases.

0% intro APR on balance transfers for 18 months—then a variable purchase APR applies, currently 10.99% - 22.99%. A 3% fee applies to each transferred balance.

New Freeze It℠ on/off switch lets you prevent new purchases, cash advances & balance transfers on misplaced cards in seconds by mobile app & online.*

Free FICO® Credit Score on statements, online & by mobile app.* And 100% U.S.-based service any time.

No annual fee. No overlimit fee. No foreign transaction fee. No late fee on first late payment & paying late won't raise your APR.*

Each Discover purchase is monitored. If it's unusual, you're alerted by e-mail, phone or text and never responsible for unauthorized purchases on your Discover card.

*See rates, rewards, free FICO® Credit Score terms & other info by clicking "Apply."
If you are racking up your debt, credit card balance transfers may give you the extra time and savings to catch up on your bills. By getting the best credit card for balance transfers, you can lower your debt and stress this holiday season.