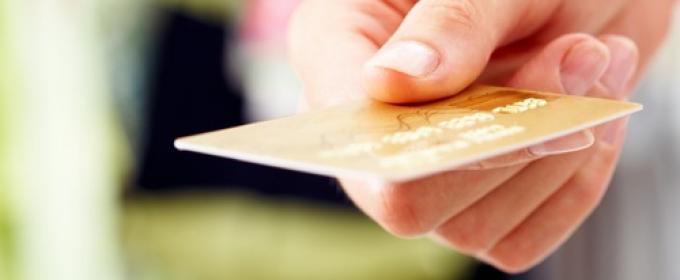 If the credit card in your pocket has the words "Visa Signature" on it, you are eligible for all sorts of extra perks. Not only do these credit cards offer the normal cash back, points, and miles programs, but the extra Signature rewards and features are endless. Here are some of the complimentary benefits that Visa Signature provides in addition to your card's existing rewards:
Visa Signature Concierge
Visa Signature Concierge is a free, 24/7 concierge service that is dedicated to helping cardholders with any inquiries or assistance. On-call experts can help you with travel arrangements, entertainment planning, special events, restaurant recommendations and reservations, and even business-related assistance. This feature, available only to Visa Signature cardholders, provides complimentary personal assistance anytime, anywhere.
Related Article: Visa Signature vs. World MasterCard
Exclusive Events and Special Offers
Visa Signature offers a variety of exclusive events for travel, entertainment, fine wine & food, and sports. You can participate in unique event and getaway opportunities only open to Visa Signature cardholders. You will also receive preferred treatment and specialized customer service. Additionally, Visa Signature offers travel packages and discounted dining, entertainment, and shopping deals. Cardholders are privy to a collection of discounts and special offers available for use immediately.  These deals can give you access to better savings and exclusive one of a kind opportunities.
Hotel Benefits
Visa Signature offers you several complimentary services when you book at one of their 900+ luxury hotels. The rooms are discounted for Visa Signature cardholders, so you are guaranteed a great deal.  Once you get to the hotel, you will get an automatic room upgrade, if available.  You will also receive free in-room Internet, a complimentary continental breakfast, VIP guest status, a $25 food and beverage voucher, and a 3:00 pm check out time.
Travel Protections
Visa Signature's exclusive travel benefits include many travel and emergency assistance services that you, your spouse, and your children (dependents under age 22) may use. As a cardholder, you and your family members automatically receive Travel Accident Insurance when you pay for travel tickets with your Visa Signature card. Furthermore, Visa will reimburse your luggage if your checked or carry-on luggage is lost or stolen. You will also receive Auto Rental Collision Damage Waiver coverage for damage due to collision or theft on auto rentals. Lastly, Visa Signature offers a free 24 hour, toll-free roadside dispatch that can help with emergency roadside assistance for both rental cars and your own vehicle.
Related Article: Credit Card Review: U.S. Bank FlexPerks® Travel Rewards Visa Signature® Card
Security Protections
Visa Signature has an excellent security system so you can feel financially protected at all times. With Visa Customer Care Services (VCCS), you receive 24 hour, 7 days a week emergency services that you can access all over the world.  If your card is lost or stolen, you can call to report it and get emergency cash disbursed or your card replaced. Furthermore, their purchase security protection service protects products purchased with the Visa Signature against theft or damage for the first 90 days from the date of purchase. Eligible purchases will be replaced, repaired, or reimbursed by Visa. In addition, with Visa Signature's zero liability policy, you are only liable for what you purchase.  So, if there is unauthorized use of your card or account information, you are not liable for anything.
Shopping Protections
Visa Signature does not have a pre-set spending limit, so you have the flexibility to exceed your credit limit should you need it. You can register your purchases, keep track of your warranties, and even extend them with Visa Signature's warranty manager service. They also offer a year-end summary statement which includes a detailed list of all your credit card transactions, categorized and chronological, of the year.  This can help simplify your financial planning and budgeting. Moreover, with Visa Signature's zero liability and purchase security policies, you can feel financially protected while shopping.
As you can see, Visa Signature takes a normal credit card to a new level.  Along with all the normal perks of being a card member (cash back rewards, points, and miles), Visa Signature provides an extensive amount of services and benefits specialized just for you.
Photo credit: Shutterstock / Pressmaster