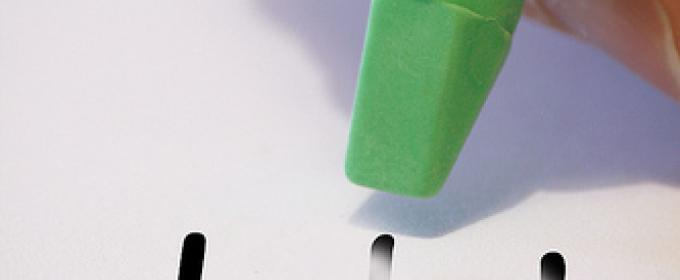 This guest post was written by Michelle Blackmore; Michelle is a financial writer who has insightful knowledge on the contemporary financial issues and the economic state that the nation is going through. She currently writes financial articles for various websites, communities and blogs.
Consumer credit counseling is considered a worthy alternative to filing for bankruptcy, and might provide you with enough financial education and direction depending on how dire the debt situation is that you're going through. When you're drowning under a crushing debt burden, you might feel as though bankruptcy is the only debt relief option that can help you start afresh. But considering the ill effect bankruptcy might have on your credit score, you should first consider the credit counseling alternatives that could offer a way out.
Once you consult a credit counselor, they will assess your present debt situation and work out an alternative repayment plan that will be in accordance with your income. While some credit counselors help you in lowering your interest rate, there are some others who can set up a meaningful debt management plan with you.
Questions to ask yourself before getting help of a credit counselor
When you're going through trouble while managing your soaring credit card debt, you should consider getting legal help from the credit counseling agencies. Here are some questions that ought to rise in your mind when you will seek help of a counseling agency.
Is the information free of cost?
The credit counseling agency, if it is trustworthy, should provide you with free information about their services and their company before seeking knowledge on your current financial state. When you've only requested them to share information about the company, if your debt consultant presses you to share your present financial state, then that agency might be over-concerned about their business than rebuilding your distressed financial state. Avoid getting help from such companies so as to stay on the right financial track.
Will your credit report be affected when you get help from a counseling agency?
As the entire lending industry is based on credit, most debtors are initially worried about the impact of any debt relief option on their credit score. A credit counseling consultation won't initially hurt your credit score, and when you enroll in a debt management program the information reported to the credit bureaus won't likely have a great effect on your score, either. However, since you'll likely have to close your credit cards to enroll, you could see a modest drop in your credit score initially. So the answer is 'Yes', your credit report will initially be affected, but over time it will bounce back if you follow your DMP correctly.
Is this the only option to repay your credit card debts?
The credit counseling agency should always offer you various plans to repay your debt; if you come across a company that offers money management and budgeting advice to you, you should know that they're trying to help you out. But if they tell you that a DMP is the only solution, you can be sure that they're not an authentic company.
Can you afford the debt repayment schedule?
After the credit counselors assess your debt situation, they will sit with you in order to work out an alternative repayment schedule through which you can get out of debt. You should ensure that you can afford the payments after the counselor changes the repayment plan. Opt for this option only when you can afford the payments on time.
Therefore, when you're spending sleepless nights worrying about your escalating debt burden, you can rush to a trustworthy credit counseling agency. A non-profit counseling agency can be of even better help as their charges are lower than the for-profit counterparts. Whichever option you choose, make timely payments to keep improving your credit.