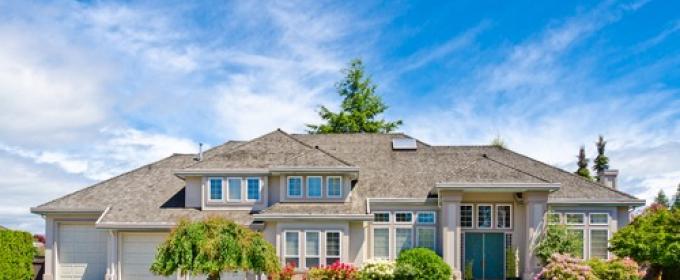 First-time homebuyers face an uphill battle when applying for a mortgage in today's real estate environment.  The days of no-credit and no-money-down loans are definitely over—at least for now. There are, however, a number of steps every first-time buyer should follow in order to make the homebuying process as smooth as possible. Here are 10 steps to guide you into homeownership:
1.) Improve your credit If your credit is a bit lackluster, the first item of business to consider will be improving your credit scores. A good score will save you thousands in interest over the life of a loan, so get your FICO scores at least above 750 before you start shopping around.
2.) Get pre-approved This may seem backwards, but you might not know how much home you can truly afford. If you get pre-approved first, then you'll know exactly what is within your price range when it comes time to house hunt.
3.) Save for a down payment Start now, don't wait. In fact, this is something that can be done concurrently with step #1. Not only is it wise to have money put aside for a rainy day, but doing so for a down payment is absolutely essential. Shoot to have 20 percent or more of the purchase price tucked away in a high-yield savings account.
4.) Find an agent or perhaps even a lawyer A good agent can help you find a home that meets your needs within your price range, and a good lawyer can help protect you from legal issues which may arise throughout the homebuying process. It's a personal preference here, but integrity in both is absolutely paramount.
5.) Start poking around Many put the horse before the cart and assume this is step #1. However, you're really just window shopping if you look before you can even buy. Complete steps 1 through 3 at the very minimum before proceeding to this point.
6.) Find the perfect house You will eventually need to hit the pavement, view a lot of homes, and then make a decision on the exact home you will want.  When you find the perfect house, make sure it's for sale and not already under contract before you get too excited.  Even in a depressed real estate market, great buys can go very fast.
7.) Make an offer If your offer is accepted, you will then want to get with your lawyer or real estate agent to look over the legal agreements. If you need a lawyer to make changes or additions, that is all right as well, but be careful as they are often paid by the hour and can become costly. Also, when you make an offer, be prepared to provide an earnest money deposit. This amount varies depending on the seller, so be sure to determine what is acceptable up front.
8.) Sign the agreement If you've been pre approved for a mortgage, which doesn't exceed the amount of your offer, then you're ready to sign the purchase and sale agreement and move onto the final underwriting stages of your loan. This is an exciting but stressful time for many.  Be prepared to provide lots of documentation regarding income and assets, especially if you're self employed!
9.) Make the down payment This is when your years of scrimping and saving will be all worth it. If you have saved appropriately, you can now write a check to your mortgage company for a sizable down payment.  Be prepared to provide a cashiers check at closing as personal checks are often not accepted.
10.) Wait for it to close and get the keys Now it's time to get the keys, move in, and begin to make the house your home. Congratulations, you're no longer paying rent to a landlord! One final note: when it comes time to purchase your home, remember that the way you've managed your credit will either be your biggest help or hindrance in obtaining the home you desire.  Take the time to make sure your credit scores are in great shape and your efforts will be well worth it.  Good luck!
Photo credit: Shutterstock / karamysh