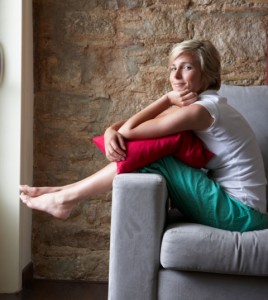 So you've seen the sun, the surf, the sand, and you're ready for a vacation that doesn't give you bathing suit anxiety or an empty bank account. You're not alone.
Conventional vacations can be costly, stressful and leave you feeling like you've been through a triathlon rather than tranquility. Many wise travelers have opted for "stay at home vacations", or staycations, to avoid the expensive hassle and enjoy their immediate environment more than ever before.
How do You Savor a Staycation?
Master the Art of Laying
When's the last time you curled up under the covers while nibbling on a croissant? You haven't? I knew it. There's nothing better than being still and getting cozy.
Sleep in. Eat breakfast in bed. Cultivate calm.
See the Sites
After you've filled up on zzz's and delicious baked goods, you'll want to use your strength to see your city. See the sights on a tour bus. You know, the ones driven by enthusiastic, vest-wearing, microphone holding, fact champions. Want to step it up a notch?  Use a cash back credit card to take a helicopter or hot air balloon tour. They may be a bit pricier but they're worth it!
Talk to Strangers
There's something about traveling that makes people eager to absorb local culture and unique personalities. You put most people in their local grocery store however, and they'll get quiet so fast you'd think they were there to buy vowels.  Talk to a stranger, see what they say.
Enjoy the Outskirts
When's the last time you were able to see a Tulip Festival or go to a Cheese Tasting Extravaganza? Never? Who doesn't like cheese and tulips? A staycation allows you to stop and smell the roses. Nearby towns and cities may offer incredibly unique experiences. For example, 45 minutes outside of Seattle, the Sumner Daffodil Festival offers a brilliant display of horticulture. Most people in Seattle haven't seen it, but it's awe-inspiring.
Try Something New
If you look around your neighborhood, you may be surprised to find a lot of opportunities to hone some hobbies. Try a grocery store cooking class. Fire up the kiln and dust off those high school pottery skills. Become an online coupon connoisseur to get local deals. You'll soon find that there are a lot of small businesses in your area with fun to spare.
However you decide to wind down, remember that it's easy to find sanctuary for stress when you look in the right place. Sometimes, that place is home.
What activities have you always wanted to do in your home town?