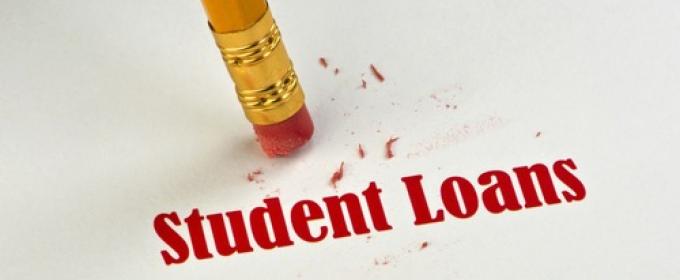 Hallelujah! My wife and I just finished paying off another student loan. Two down, and one more to go! This past year, nearly seventy percent of undergraduates finished school with outstanding student loans.  In fact, the average student loan debt in 2010 totaled around $25,000 per person! If you take the average of 16-18 years to repay these loans, at the standard 6.8% interest rate of unsubsidized, Federal Stafford loans, that $25,000 would equate to over $40,000 in total payments! And don't forget, these numbers only account for bachelor degrees; graduate school is often two or three times more expensive. So what's the best way to manage your student loans so you can quickly pay them off and move on with your life?  Here are some ideas to help you get started on the right path.
How to Manage Student Loans
Autopay your way to freedom - There are two very important, fundamental reasons to use automatic payments to manage student loans. The most obvious reason is that you will never be hit with nasty late fees, nor will you have a missed payment marring your credit reports. The other, lesser-known reason for having automatic payments is the interest rate reduction that most lenders offer. Using the terms above, the average rate reduction of 0.25% to 0.5% could save you thousands over the life of your loan!
Be mindful of rates - When managing student loans, perhaps the most important factor is the interest rate. Not only how high or low the rate is, but whether it is a fixed rate or a variable rate. While the government usually offers a fixed rate, private loans through banks and other lenders sometimes give variable rates, stripping from you the security and peace of mind that comes from knowing your monthly payment won't skyrocket in 2 years.
Repayment plans - Picking the best repayment plan for your situation will eliminate a great deal of the stress that can come with managing student loans. The standard repayment gives you up to 10 years to repay your loans with a minimum payment of $50 per month.  The extended repayment plan gives you up to 25 years to pay. Don't forget, however, that with that extra time comes extra costs in interest! In addition, the graduated repayment plan recognizes that your after-graduation salary will increase with time. With 10 years to payoff the loan, payments will start at around 50% of the standard repayment. By the end of the loan, payments will have risen to 150% of the standard repayment, but that should be fine, because you're making more money, right? There are also income-contingent repayment plans. Lenders would rather receive a portion of their money than nothing at all, so they are willing to work with people when their finances don't permit a full, standard payment.
You've made it far enough in life to be doing research on student loans, so take a little more time and make sure you pick the right loan and repayment terms for your situation. Keeping your finances comfortable and credit score clean will allow you to take advantage of the best 0% interest credit cards, home loans, and auto loans in the future, so its definitely worth your time! A little effort now will likely save thousands of dollars in your lifetime.
Photo credit: Shutterstock / mj007