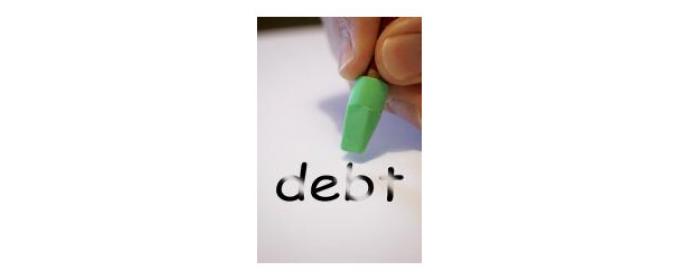 I'll admit that I'm a bit of a newbie when it comes to peer-to-peer lending. I heard of the idea a while back, but only recently started researching it as a legitimate refinancing tool for consumers in credit debt. As it turns out, peer-to-peer lending could be a very useful means for consumers mired in interest-heavy debt to pay it down at a lower rate, depending on their credit score.
Before we dig too deep into how this works, here's a quick summary on peer-to-peer lending...
What is it? An alternative to traditional bank lending. Applicants log on to websites likes Prosper and Lending Club, fill out their quick application form which asks for your credit score, your reason for the loan and - naturally - how much you're looking for. After you enter your contact information, you'll get an interest quote on a loan and - should you accept the terms - will then be matched up with investors willing to lend to you. In that regard, peer-to-peer lending can be beneficial to loan applicants and investors alike.
How can it help pay down credit debt? Depending on your credit score, you may qualify for a loan to refinance your debt that comes in at a much lower rate than the one required by your credit card(s). According to the Prosper Peer-to-Peer Lending website, loan rates can start as low as 6.73 percent. That's less than half of the average credit card APR, which according to LowCards.com is at 14.27 percent this week. 
That said, bad credit consumers still pay the price for their less than perfect credit, and rates can climb as high as 35.36 percent, which is more what you would expect from a payday loan (albeit with less fees). So while peer-to-peer lending does offer an alternative to traditional bank lending, it's still very similar in that a consumer's interest rate very much depends on their score. 
What else can they be used for? Debt consolidation and credit card refinancing are two of the most popular uses for a peer-to-peer loan, but applicants can apply for many other reasons as well. According to Lending Club, applicants can apply for loans to fund home improvement, car financing, business expenses, vacation - even wedding expenses! There's also an "Other" tab option, so essentially you can apply for a loan for everything so long as you're deemed a worthwhile risk to pay your loan back. 
The bottom line: Depending on your credit score, peer-to-peer lending could be a money-saving way to refinance your debt and pay it off at a cheaper rate. If nothing else, it's worth applying for a free quote to see what your options are when it comes to debt management via the peer-to-peer route.