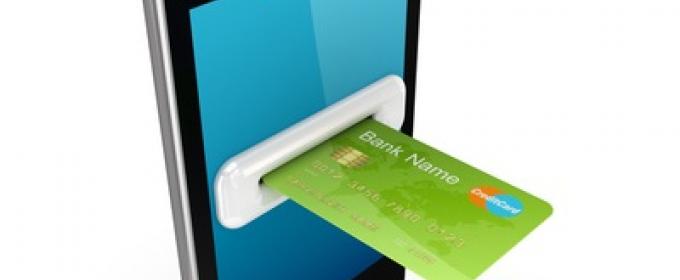 With the Verizon iPhone preorder already in full swing, it's only a matter of time before the whole world will seem to own one.  New users will quickly find that the word "smartphone" falls well short of adequately describing the capabilities of these mighty mini-machines from Palo Alto. The convenience of the iPhone 4 is nowhere more apparent than in the credit card industry.  There's a plethora of highly useful apps that pertain to finance and credit cards, so grab your iPhone, slide your finger over to the app store, and download one of these handy programs.
Square
Square is a truly amazing app that allows vendors to swipe their customer's credit cards from anywhere. Once you download the free app, you'll also receive a free magnetic credit card reader that connects to your iPhone through its headphone jack. The app processes the transaction and sends the receipt to the customer's email address, making the process completely paperless. The only price you pay is a 2.75% processing fee on each charge, but that is more than made up for by how tech-savvy you'll look with this awesome app.
Mint
Mint should be one of the first apps you download for your iPhone. Sick of dealing with multiple accounts at different banks? Mint will simultaneously log into every bank and credit account you hold and give you a precise look at your current financials. You can also establish monthly budgets through your Mint account that will alert you when you've gone over your monthly spending limit for you morning coffee. At the low, low price of absolutely free, why wouldn't you download this awesome app?
Loan Shark
Loan shark is the perfect app if you're in any form of debt. From mortgage to credit card debt, Loan Shark will help you keep tabs on your balances and develop a plan to pay them off. It also keeps track of how long it will take you to pay off your debt with your current payment pace, making it much easier to set concrete and attainable goals. For just $2.99, you don't have to go any further into debt to take the reigns on your financial situation.
Visa Mobile
Are you a Visa card owner? Then make certain to add this app to your repertoire. All you have to do is input your Visa credit card number and you'll immediately be alerted to exclusive savings offered only to Visa card members. It's like a VIP version of Groupon, and definitely a must-download.
Bloomberg
If you're looking for a way to stay in the loop on everything in the financial world, look no further than the Bloomberg mobile app. Bloomberg gives you up-to-the minute updates on the stock market and global trends in finance. It also gives you relevant background info and recent news stories on every publicly traded company. All these features are available for free. With this app you could become both the smartest and cheapest person in the room! Trust us, we mean that as a compliment.
Photo credit: Shutterstock / 3Dstock