I was recently in Bangladesh working with a local nonprofit organization that specializes in microcredit programs.  To demonstrate the success of their lending, they took me to meet a woman named Baby Chakma who lived in the remote southeastern hill country.
Baby had won an award from Citibank for her use of microcredit loans to successfully turn her home into a thriving farm and business.  When I visited, her small thatch hut (shown below) consisted of a storefront facing the dirt road, a room for growing mushrooms, and various small vegetable fields and cows surrounded the structure.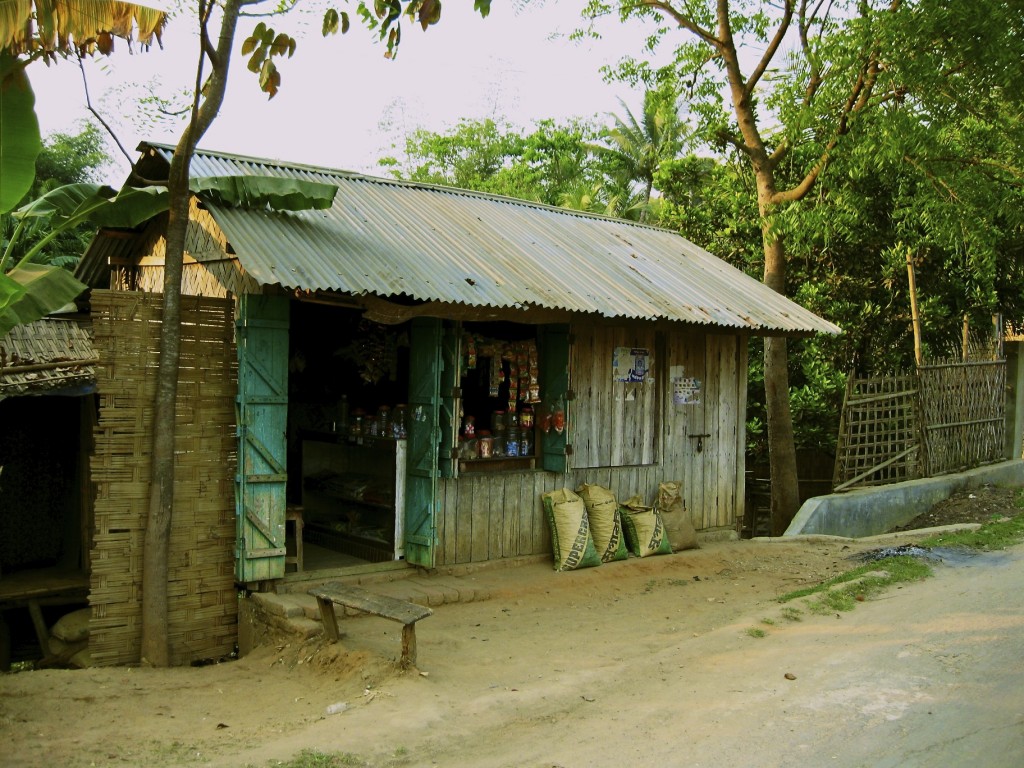 Baby was an uneducated woman from a minority group who had no previous formal business training prior to taking small loans and working with this microcredit organization to develop a business model.  As far as I could see, she genuinely was an example of success through microlending.  I seriously doubt she would have ever been able to establish herself without the help of these loans.
That said, microfinance has recently become a controversial topic with experts arguing the pros and cons of the practice and debating its long-term benefits.  Proponents of microcredit have heralded it as a way to end poverty since its creation in the 1970s by Nobel Prize winner Muhammad Yunus. The basic principle is that small loans (sometimes as low as $10) are made available to poor individuals (usually women) to fund small business ventures without collateral.  When handled properly, the lending organization then provides training and guidance on how to manage the loan because they have a vested interest in the success of the recipient. Today, microcredit organizations have assets well in excess of $22 billion USD and serve more than 113 million clients.
On the other hand, critics of microcredit claim that it breeds overdependence in those it attempts to help.  While the borrowers would likely not be able to secure financing any other way, once they are part of the system, it's rare that they wean themselves away from the loans and the accompanying high interest payments.  These interest rates typically average anywhere from 30 to 60 percent annually, which makes interest rates for bad credit credit cards look anything but usurious.  Supporters argue that while the interest rates are high, they're actually lower than traditional lenders would charge these high-risk borrowers even with collateral.
An additional complaint regarding the structure of microfinance is that the microcredit account managers are often paid according to the number of borrowers they have in their stables.  Therefore, they have no incentive to encourage borrowers to adopt self-sustaining financial practices and graduate from the microcredit system.
The jury is clearly still out on microcredit.  Just a few years ago it was seen as a world-changing way to bring an end to poverty, but perceptions are beginning to change across the globe.  What do you think?  Are these programs still doing more good than harm?