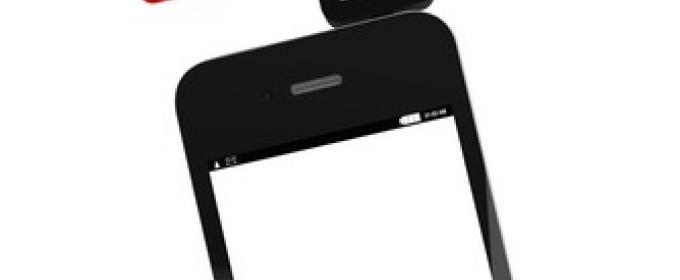 Leaps in technology generally don't obliterate older methods overnight. As you might imagine, there are often transitional developments which help to act as bridges from one generation of technology to another. We're currently seeing this take place in the auto industry as we work to move away from fossil fuels and into something more sustainable. Likewise, we're seeing a huge transition take place in the credit card industry. Soon, NFC chips will most likely replace our current standard wallets.
But until that shift actually occurs, we'll continue to see technologies like Square and Card.io become transitional players in the industry.
You've probably heard of Square before, but the latest to hit the market is the lesser-known Card.io. Much like Square, Card.io is a mobile phone application that allows users to accept credit cards anywhere as long as they have a smartphone. Unlike Square, however, the application doesn't require a hardware dongle to perform a manual swipe. A photo-scan of the card is taken instead, and the card is charged as a "keyed-in" transaction.
While the photo-scan makes transactions more convenient, it also increases the per transaction fee by about a percentage point because of its keyed-in nature. However, if using the app means the difference between getting paid or not, I'm sure convenience will easily trump cost in many cases. Of course, Square allows you to perform "keyed" transactions as well, but does not include the scanning feature—something which could easily be added in the near future. Finance blogs have been awash with concerns over security since the launch of both Card.io and Square. This doesn't seem to be slowing down the growth of Square, which has been garnering massive support from consumers and merchants all over the country. Square's cost of doing business is certainly higher though, as they have been shipping out millions of their dongles to merchants for free.
Card.io, on the other hand, represents a "creditable" competitor (pun intended) with what I would imagine to be much lower overhead. The makers of this new transitional technology are none other than the founders and employees of AdMob, the mobile advertising company that was acquired by Google in 2009 for $750 million. According to recent press releases, the company's September-released API has amassed over 160 independent developers eager to utilize the technology in their applications. The concern is will consumers like the thought of letting strangers take a picture of their credit card information? While Card.io touts how secure and private its service is, the average consumer will most likely be quite skeptical of the process.
What do you think? Would you let a merchant take a picture of your credit card in order to process a transaction?
Photo credit: Shutterstock / doomu