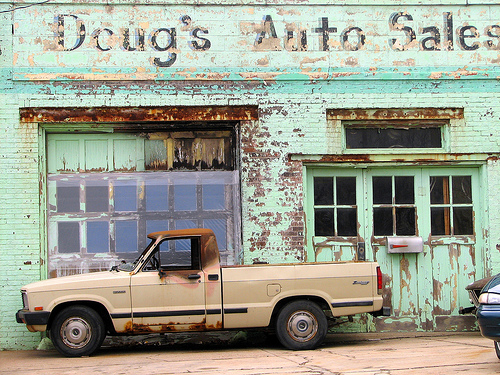 Auto sales were up nearly 30 percent in May over the same month last last year. Meanwhile, the stock market saw its worst month in two years, consumer confidence weakened, and unemployment rates were still pitiful.
Yet, in spite of all the negative news, for some reason Americans ran out and snatched up 1.3 million cars and trucks. Why?
According to Experian Automotive, the required credit score for obtaining an auto loan has once again dropped to pre-recession levels. Interest rates are also historically low, with new-car auto loans hovering around 4.5 percent or less. So not only is it finally easier to get approved for a car loan these days, but payments are also quite a bit lower across the board. A new car-buyer's dream!
While I'm sure there are other valid reasons for the increase in auto sales, such as pent-up consumer demand and lower gas prices, I tend to think the ease of credit is really what's driving a large percentage of this growth. Let's face it. The average American doesn't walk into a dealership and negotiate a cash deal.
It's all about the financing, and when the cost of borrowing is high or those with less-than-perfect credit are completely locked out of the game, that hurts sales. Big time!
As auto financing continues to loosen up and word gets around that you can even land a decent auto loan with credit scores in the 600s, more and more consumers will be jumping off the sidelines in hopes that they can finally get rid of their 10-year old gas guzzling trucks. My only hope is that we've learned a few things since the recession about living within our means and buying affordable cars with payments that fit comfortably within our budgets. Frankly, I'm not convinced we've learned much of anything yet.
What do you think? Is the easing of credit primarily driving this growth in auto sales, or do you think it's another factor? Do you think Americans are jumping back into debt too fast?