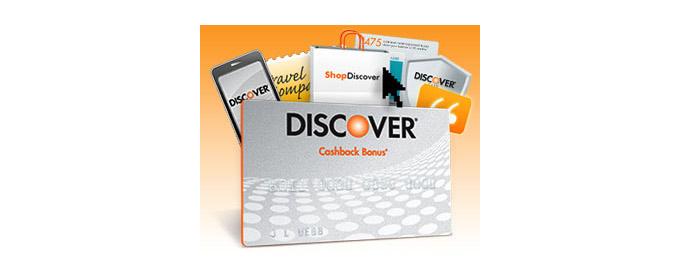 It's not even October yet, but the competition for your holiday credit card spending has already begun. First up—Discover. Effective last Friday, September 14th, Discover More credit cards are now offering 5 percent cash back on up to $1,500 in purchases at department stores and on all online shopping through the end of December. That's up to $75 of cash back in your pocket to help offset the cost of your ever-growing holiday shopping list.
(Note: The Discover More line is no longer available. Check out the Discover it™ Card for an even more rewarding alternative.)
And if you're anything like me, you do a large percentage of your holiday shopping in front of the computer in your underwear now, which makes this new bonus offer from Discover perfect. Of course, I would love to see them raise the spending limit to something higher than $1,500, but $75 of free money around the holidays is certainly better than nothing. I'll take it. If you're currently a Discover More cardholder, don't forget to whip out your card while shopping online or at your favorite department store to take advantage of this bonus before the end of the year. And if you haven't yet jumped into the world of Discover to give one of their cards a try, now may be the perfect time to do so.
The Discover More credit card offers have no annual fee, so there's still plenty of time to apply for one of their cards before the holidays and enjoy this 5 percent bonus at zero cost to you. Have a great weekend everyone!

Discover it™
Since the Discover More Card is no longer available, check out the upgraded Discover it™ Card, which includes 1% cash back on all purchases, 5% cash back on up to $1,500 in purchases in rotating categories when you enroll, and a 14-month 0% intro period that applies to balance transfers and purchases.