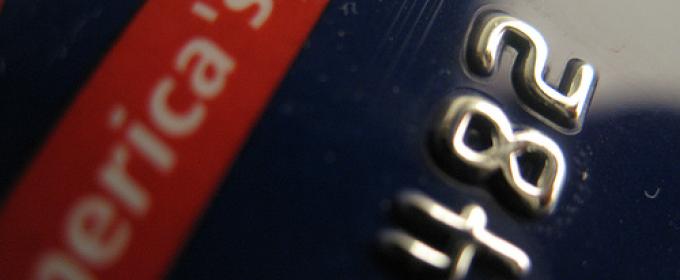 One of the most common questions I receive from Creditnet readers is "How can I rebuild my bad credit?"  My responses generally include several suggestions, but the first recommendation I give is always the same- you need to build positive payment history. Sure, there are quite a few other tricks you can try that may provide short-term credit score boosts, but building positive payment history will have more of a lasting effect on your FICO scores than anything else. After all, it accounts for the largest chunk of your FICO score. So how can you go about building positive payment history when your credit is in the tank and you fear you'll never get approved for a credit card again? Fortunately, there are credit issuers out there who are willing to take a chance on you again.  These guys often get a bad rap because they offer products with higher than average fees and interest rates to consumers trying to rebuild credit.  However, the truth is these cards can provide huge long-term benefits for those that truly care about fixing the mistakes they've made and getting their personal finances back on track. Of course, there are some products that stand out above the rest. Here are my picks for the top 2 credit cards for bad credit in 2011:
Orchard Bank Visa Card
If you think your credit is decent enough to qualify for an unsecured card, Orchard Bank credit cards are your best option on the market today. Your annual fee and interest rates will vary depending upon your current credit level, but once again, you don't care about interest rates. You won't be carrying any balances! You can, however, expect your annual fee to fall somewhere between $35 to $59, which you'll find isn't bad at all when compared to other bad credit credit cards. It's important to remember that these cards are stepping stones on your way back to healthy credit.  If you play your cards right, you shouldn't be using them for more than 6-12 months.  And while it may be a bit painful to pay a higher annual fee and not receive any rewards while using your new card, that's a small price to pay for building positive payment history and watching your FICO scores rise once again.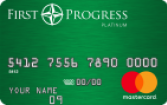 Intro APR N/A
Regular APR
19.99% Variable
Balance Transfer
N/A
First Progress Platinum Elite Mastercard® Secured Credit Card Highlights
No Credit History or Minimum Credit Score Required for Approval

Quick and Complete Online Application

Full-Feature Platinum Mastercard® Secured Credit Card

Monthly Reporting to all 3 Major Credit Bureaus to Establish Credit History

Just Pay Off Your Balance and Receive Your Deposit Back at Any Time

24/7 Online Access to Your Account

Nationwide Program though not yet available in NY, IA, AR, or WI

Apply in just a few moments with no negative impact to your credit score; no credit inquiry will be recorded in your credit bureau file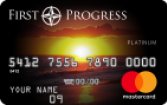 Intro APR N/A
Regular APR
13.99%
Balance Transfer
N/A
First Progress Platinum Select Mastercard® Secured Credit Card Highlights
Receive Your Card More Quickly with New Expedited Processing Option

No Credit History or Minimum Credit Score Required for Approval

Full-Feature Platinum Mastercard® Secured Credit Card

Good for Car Rental, Hotels; Anywhere Credit Cards Are Accepted!

Monthly Reporting to all 3 Major Credit Bureaus to Establish Credit History

Credit Line Secured by Your Fully-Refundable Deposit of $200 -- $2,000 Submitted with Application

Just Pay Off Your Balance and Receive Your Deposit Back at Any Time

Nationwide Program though not yet available in NY, IA, AR, or WI * See Card Terms.

Apply in just a few moments with no negative impact to your credit score; no credit inquiry will be recorded in your credit bureau file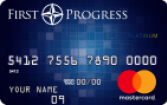 Intro APR N/A
Regular APR
9.99%
Balance Transfer
N/A
First Progress Platinum Prestige Mastercard® Secured Credit Card Highlights
Receive Your Card More Quickly with New Expedited Processing Option

No Credit History or Minimum Credit Score Required for Approval

Quick and Complete Online Application

Full-Feature Platinum Mastercard® Secured Credit Card

Good for Car Rental, Hotels; Anywhere Credit Cards Are Accepted!

Monthly Reporting to all 3 Major Credit Bureaus to Establish Credit History

Credit Line Secured by Your Fully-Refundable Deposit of $200 -- $2,000 Submitted with Application

Apply in just a few moments with no negative impact to your credit score; no credit inquiry will be recorded in your credit bureau file