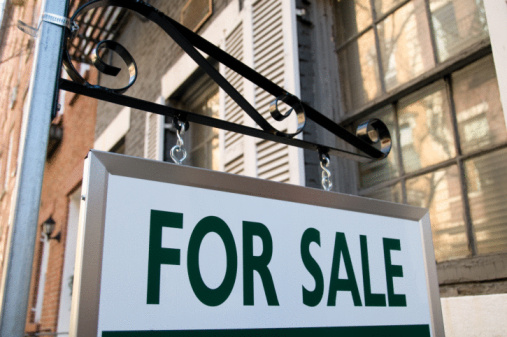 Real estate values continue to do a big cannonball in the deep end, and some lenders are trimming their exposure to home equity by shutting down idle lines of credit on their books. If you're lucky, you may receive a nicely written letter in the mail explaining how you haven't drawn against your line in quite some time, so the bank wants to give you the opportunity to close the HELOC before the agreement permits. How thoughtful, right? They want it to sound like they're doing something nice for you, but it really has nothing at all to do with you or what the original agreement states. They're just hoping you won't have the time to sit down and write a letter back within 14 days so they can terminate the HELOC at will. But at least they gave you a chance. Other banks may send zero correspondence before shutting it down. The bottom line – they want the exposure off their books. If you currently have a HELOC that hasn't been shut down yet, perhaps it's a good time to think about how you can safely use it before the bank attempts to snatch it away? There are certainly some risky ways you can use home equity to invest in stocks or real estate, which have the "potential" to provide a high yield. However, I wouldn't suggest you take that risk in this market, unless you have some serious investment skills and plenty of reserve cash to bail you out in an emergency. It's generally never a good idea to gamble with your home. But if you want to get some of the cash in your hands, avoid letting your HELOC get terminated without notice, and invest it safely for a small return, then try this simple arbitrage method.
Best Arbitrage Strategy
The prime rate is currently 4.5%, which means your HELOC's interest rate is probably less than 5%. You should be able to easily locate your current rate by looking at your last bank statement or checking your account online. The next step is to apply for a 0% balance transfer credit card that should provide you with a reasonable credit limit. Let's say $15,000. Now, it's time to spend a few minutes shopping around for the best place to park cash these days. For example, take a look at an I Savings Bond, which provides a return of 4.84% if purchased before November. Using your HELOC, you could purchase $5,000 in I-Bonds, and then take advantage of your new 0% balance transfer card by using it to pay off the HELOC. For the next 12 months you will enjoy a low-risk investment returning 4.8%, and your HELOC will no longer be considered inactive by the bank. At the end of 12 months, cash out of the I-Bond, pay off the balance on your 0% credit card, and pocket the difference. Voila – you have made money without using any of your own actual cash. Of course, your total profits will depend on how much money you're willing to move around and what kind of fees you'll have to pay. I just chose $5,000 to keep it simple. If anyone has a personal experience applying this strategy, I would love to hear about it! Post a reply or send us an email at creditcents@creditnet.com.