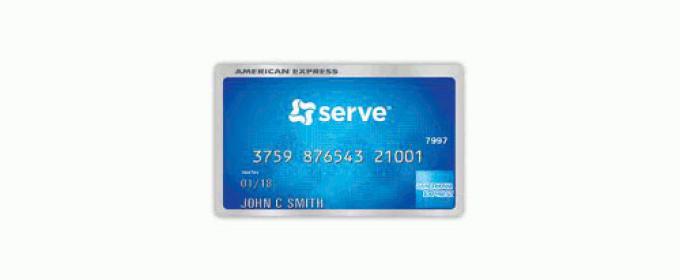 Update: This credit card has changed since this article was published. You can check out the most up-to-date details on this card here: American Express Serve®.
American Express® Serve announced a new limited time offer of $50 when new customers sign up for direct deposit and receive two deposits of $250 or more by September 30th, 2013.
This is already easily our favorite prepaid card, and works as an excellent alternative to traditional bank accounts given the cardholder perks associated with carrying an American Express card. But a $50 credit that's pretty easy to obtain once you enroll with your employer to receive direct deposit? That's just icing on the cake. 
We've sung the praises of this card before, but it's worth a quick summary of why this prepaid offer was the best on the market even before the $50 credit.
Low on fees
Many prepaid cards carry exorbitant and unnecessary fees. American Express® Serve is NOT one of these cards. There's no activation fee, no minimum to carry and no bill pay fees.
Easy to send and receive funds
Upload funds to your Serve account via email, text message and even Facebook. Plus, download their app for iPhone or Android and enjoy the ability to easily move money across accounts, or even split the bill at a restaurant.
American Express cardholder perks
Finally, many of the same member perks associated with American Express credit cards are extended to this prepaid card. Purchase protection, Global Assist® services, roadside assistance and even advance Entertainment Access® are all available through American Express Serve®.
The chance to earn $50 via direct deposit is available through 9/30/2013, and requires that the second direct deposit be posted on or before this date. Click the "Apply" button below for complete details regarding this offer.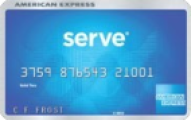 American Express® Serve - Get American Express Serve and you could get $50 when you use Direct Deposit. Must enroll in Direct Deposit by 8/31/13.*
New members that sign up for American Express® Serve can get $50 when they enroll in direct deposit and receive two deposits into their account of $250 or more by September 30th, 2013. Sign up today to take advantage of this limited-time offer using the "Apply" button to the left, or read our full review of this Editor's Choice prepaid card from American Express.