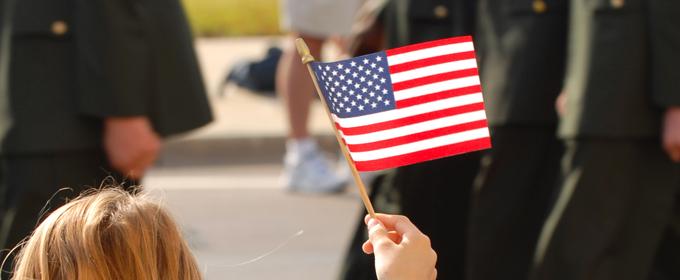 Memorial Day weekend is upon us! And while the weather isn't cooperating in some parts of the country, there's no reason to let a little rain (or in some cases snow...yeesh) get you down.
For readers hoping to have some good fun on a budget this holiday weekend, here's three inexpensive ways to have a good time this Memorial Weekend:
1.) Holiday BBQ
What's a true American holiday weekend without a good time around a grill? The best thing about a barbecue - aside from the burgers, the beers, the friends, the sunshine ... OK, there's a lot of great things to consider when it comes to BBQ's. But the fact that they're inexpensive to put on - especially when everyone brings their own dish - is key to why it's our number one frugal-friendly activity this holiday weekend.
RELATED: Top 5 Credit Cards for Gas and Groceries
Whip up some pasta salad, throw on some sunscreen, call your friends and enjoy a holiday tradition that's American as any - the Memorial Day BBQ.
2.) Memorial Day Parades
There's a good chance that there's a family-friendly holiday parade in the works near you. Grab the kiddies, pack a couple lawn chairs and make a morning out of it. Oh, and maybe don't box out any little kids in an attempt to score some free candy. Unless they're Skittles.
And if it rains...
3.) Grab a seat on the couch and enjoy a weekend of sports
Look, nobody wants to get stuck inside all weekend, especially a long one like Memorial Day. But if weather becomes a factor, take solace in the fact that there are some excellent sporting events on throughout the weekend.
Soccer fans are more than aware that the Champions League Final starts at 2pm ET and will be broadcasted on Fox. Hardcore and casual basketball and hockey fans alike can enjoy playoff action through the weekend, and racing fans will enjoy a double-header on Sunday with the Indy 500 starting at 1:30pm, followed by the Coca Cola 600 from Charlotte.
We hope you don't get stuck on the couch all weekend, but if you do, at least there are some great sports to enjoy.
With that, enjoy your long weekend and remember what we're celebrating - the American military heroes that sacrificed for our country. Keep the men and women overseas in your thoughts, and have fun and stay safe this Memorial Day!
-Creditnet