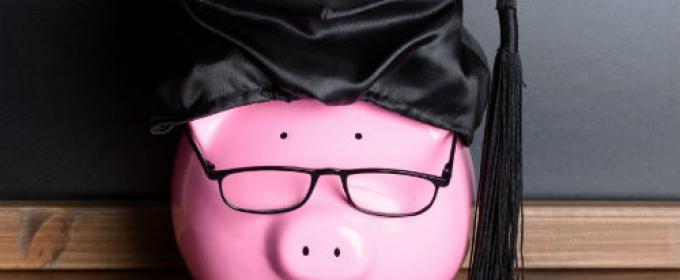 College grads are often trying to strike the right balance between opportunity and cost when figuring out where they want to work after they're done with school. It's a challenge dealing with things like a debt load and credit cards while also hoping to find the best city to work and live in. The problem is that frequently the best cities are also the most expensive, and this is a time when grads don't want to take on more debt if possible. Let's take a look at cities where graduates have a better chance of thriving without adding more to their debts.
San Jose
A lot of grads from the tech sector are likely looking for work in the vicinity of Silicon Valley and San Francisco. It's easy to understand the impulse to want to work in and around San Francisco, but the city is also becoming one of the most expensive places in America to work and live. It may be worth looking to a place a bit further to the south, San Jose, for opportunities.
San Jose has a number of things going for it compared to San Francisco. Grads should consider the fact that San Jose has:
A median entry level salary that's almost $4,000 higher
Median rents that are around $1,700 lower
San Jose's proximity to California's primary tech hub means that the chances are good that grads looking for work in the world of websites and apps aren't likely to lose out on any of the action. It's a cheaper place to live than San Francisco, and much of the excitement in the Bay Area is moving southward anyhow. For example, except for Major League Baseball, none of the four major North American sports leagues play in San Francisco anymore. The region encompassed by the concept of the "Bay Area" is much bigger than it once was, and grads should take advantage of that fact in order to live less expensively.
Related Article: Can Student Loan Debt Jeopardize Retirement?
Atlanta
The city of Atlanta is thought of by many as the urban center that defines the American South. The region is home to the busiest air hub in the world, and the city has an attitude that's decidedly forward and fast-moving compared to the historically slow reputation of other Southern metros. More than 5.5 million people consider the Atlanta metro home, and it is home to businesses that are deeply embedded in American culture, including Coca-Cola, Cox Cable and CNN.
Atlanta is a popular destination for grads because:
Its tech sector is thriving, and the city is commonly called the "Silicon peach."
The city's three-year job growth rate is nearly 9 percent.
Atlanta is becoming a popular location for movie and TV productions.
In 2013, Atlanta was named by Forbes magazine as a top place for career seekers and businesspeople. It's a city that's growing, and that offer graduates a chance to grow with it.
Long Beach
Lots of grads want to move to Los Angeles so they can live the glamorous lifestyle, but there's a more financially viable choice up the coast. There's no difference between median entry-level salaries between the two cities, and the median rent is nearly $500 lower in Long Beach. The cost of living is lower and the pay is same – and grads of course get to enjoy the same gorgeous beaches and sunsets!
Long Beach is located just 22 miles from downtown L.A. The Metro Blue Line runs from Long Beach to downtown Los Angeles, so commuters don't have to contend with the perils of southern California traffic. More than 450,000 people live in Long Beach, and the city's impressive mixture of people from different Latin American and Asian countries makes it a foodie's paradise.
Indianapolis
Grads looking for work in the Midwest are likely to think about trying to find work in Chicago. There are other options in the region, and one place that college graduates ought to look at is Indianapolis. The city is home to more than 850,000 people, and the surrounding metro area has a population of over 1.7 million.
Thanks to its location near six major U.S. interstate highways, Indianapolis has become a choice location for a number of businesses. Indianapolis is home to financial services firms, distributors, manufacturers and tech giants, and many of these companies have relationships that are interdependent, increasing the expected long-term job security that grads who settle there can expect. For example, Indy is home to a main hub for FedEx and a primary distribution center for Amazon.com. The vertically integrated supply chains of these companies require employees with a wide range of skills, allowing grads to get in on the ground level and work their way up.
Factors in favor of Indianapolis include:
The city's investment of an average of nearly $250,000 per person in its downtown business center.
A growing startup culture.
The tenth highest GDP growth rate in the nation.
Indianapolis is regularly ranked highly as a destination for business, and it's considered one of the most competitive places for corporate headquarters to be located. The city's unemployment rates is about 1.5 percent lower than that of Chicago, and the median rent is almost $500 lower. It represents an excellent balance of cost-effectiveness and opportunity for grads who wish to concentrate the job searches in the Midwest.
Related Article: Can Your Social Media Posts Affect Your Credit Score?
San Diego
If someone is looking for a job, there's nothing that quite beckons as much as a low unemployment rate. San Diego's unemployment rate is an impressive 4.8 percent, below the national average. The city has a warm climate throughout the year and ready access to beautiful beaches.
The median rent in San Diego is around $1,700, nearly half as much as might be expected in bigger California metro areas. The city is home to major bases for the U.S. Navy and Marine Corps, and that means that grads can look for jobs with defense and tech companies with ties to the military. It has a population of 1.3 million people, making it the eighth largest city in the United States.
The city's location along the Pacific Rim and the border with Mexico makes it a popular location for international corporations. Several major tech companies keep their U.S. headquarters in San Diego, including Qualcomm, LG, Nokia and Kyocera. It is also home to the second-largest concentration of biotech firms in the U.S.
The median starting salary for grads in the San Diego area is actually higher than that of Los Angeles. San Diego was ranked the 20th safest city in the country, and it has a respected public school system, making it very attractive for young professionals who are looking to start families. The city has an extensive light rail and trolley system, allowing commuters to easily navigate the region.