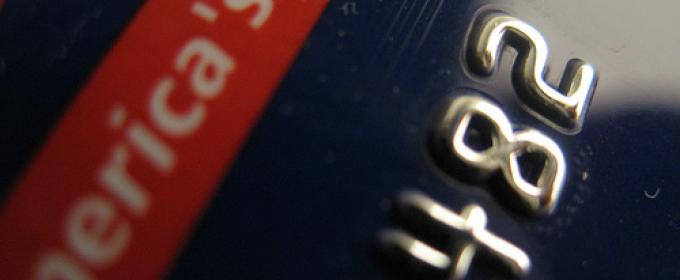 A few weeks ago I wrote about what "fair credit" means in the credit-scoring world, so I thought it would be a good idea to follow up on that post with a brief explanation of what "bad credit" means as well. After all, there's often a very fine line these days which separates the two categories. If you have bad credit, you're probably aware of the fact that your credit isn't stellar.
But just how bad is it? Is it bad, poor, fair, or just below average?
Well, to answer these questions you first need to take a close look at your real FICO scores.  I'm not talking about all the so-called "free" credit scores you can get your hands on by signing up for some random credit monitoring product or paying a few extra bucks to the credit bureaus after pulling your free credit reports.  Those scores are practically worthless and should only be used if you can get the scores for free too.
The types of credit scores I'm talking about here are the scores an actual credit card company would use to evaluate your credit card application.  99 percent of the time those scores are your FICO scores, and the best way to obtain them is by visiting myFico.com. They're not cheap at nearly $20 a pop, but at least you'll know they're real and they come with no strings attached. If you apply for a credit product, you may also receive free copies of your FICO scores from the lender that reviews your application.  That's great too, but it's clearly not a wise choice to apply for a product just so you can take a free peek at your FICO scores.  
You should make every effort to find out where your FICO scores stand ahead of time instead, and then you'll be much more prepared to apply for a product that fits your personal needs and credit situation. Now that you understand what credit scores you need to be comparing, let's talk about what a bad FICO score really is. A bad FICO score is currently categorized as anything under a score of 600. So if your FICO scores fall anywhere in the 500s, you're in bad shape.
Low 500s is really bad, and the upper 500s is obviously a bit more promising because you're approaching the fair credit threshold at 600. While credit card options are slim in the bad credit range, the good news is that there are still at least a few options out there that can provide the opportunity to build positive payment history again and get your credit back on track. Secured credit cards, for instance, are a great way for those with bad credit to begin the credit rebuilding process.
Your credit won't improve over night, but as you keep your credit utilization low and build positive payment history by making on-time payments, you should begin seeing a positive improvement in your FICO scores after 6-12 months. In fact, reaching the 600s again might not be as far off as you think. Photo by The Consumerist

Want to Repair Your Bad Credit Score? Consider the Credit One Bank® Unsecured Visa® for Rebuilding Credit
Consumers hoping to improve their bad credit score without putting down a security deposit can consider this unsecured offer from Credit One bank. Perhaps the very best unsecured card for bad credit on the market today, this card includes a variable ongoing APR. The Credit One Bank® Unsecured Visa® for Rebuilding Credit reports to all three major credit bureaus, and is a legitimate credit-building tool for consumers with poor credit scores.