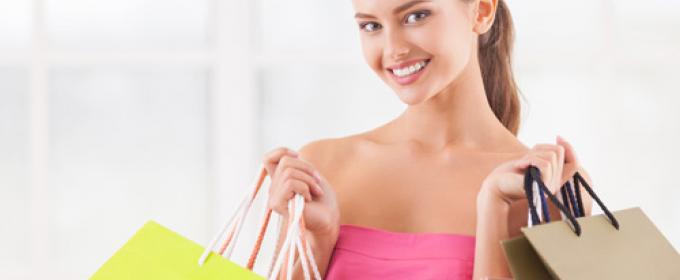 Do you find yourself shopping when you're frustrated or down? Does buying that new pair of shoes help you forget all your troubles?
Retail therapy has become commonplace in today's world. According to a survey conducted by TNS Global, more than half of Americans (64% of women and 40% of men) admit to engaging in "retail therapy," or the act of shopping as an outlet to relieve stress and improve one's mood. So, if you've ever felt sad, disappointed, angry, or even happy, you're not alone in heading to the mall for some retail relaxation. 
But can retail therapy really help you? ….. It depends.
Do you overspend?
Retail therapy, if done in excess, can cause major financial damage. Overshopping can result in massive debt, especially for those who shop often and are unable to control their purchases. And with American credit card debt on the rise, it is apparent that many people have a difficult time managing their finances. 
If you are unsure about your finances, it's important to ask yourself some questions:
-Do you consistently spend your entire paycheck as soon as you get it?
-Do you spend until you exceed your credit limit or overdraw your account?
-Do you find yourself engaging in retail therapy on a weekly or even daily basis?
If the answer to any of these is yes, it looks like you may have a shopping problem. Everyone has bad days, but constantly shopping whenever you feel bad makes it very easy to rack up debt. And with large amounts of debt, your credit score will drop and you'll find yourself buried under a mountain of financial problems. In these cases, retail therapy is not a good idea. It will only make it harder for you to keep up with your payments, in turn making you more stressed, and the cycle of overspending will continue. If you shop in excess, retail therapy is not for you.
Are you in control of your finances?
However, if you are financially responsible and keep track of your spending, retail therapy is not as bad as you think. In fact, shopping in moderation can actually be very helpful in relieving stress. Who doesn't feel a mood boost after buying a new outfit? 
Not only does engaging in retail therapy make you feel better and more confident, but there's a scientific explanation to prove it. A new study published in the Journal of Consumer Psychology finds that retail therapy can be beneficial depending on your emotional state beforehand. Their research explains that if you're sad, the act of buying can significantly improve your mood. Since sadness is associated with a feeling that outside forces are in control of your life, buying something works to reassert some level of control in your life, thus improving your mood. You get to make the choices regarding what to buy and where to shop. And when you buy a product that is attractive to you, the brain's positive reward center is activated and dopamine, the feel-good neurotransmitter, is released. 
Retail therapy is less effective for feelings like agression and anger; however, the therapeutic effect works wonders if you are feeling blue. As a result, most experts agree that indulging in retail therapy every once and awhile is quite beneficial.