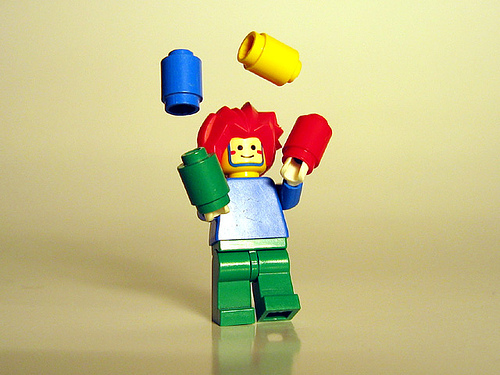 I used to have an online savings account with a popular national bank. Now, my account is with a different bank I happen to despise due to several poor customer service experiences. Of course, I didn't choose to take my business to this new bank. My old bank happened to tank in grand fashion and its competitor gobbled it up before things got even worse. I should just be happy that all is well and my savings are safe, right?
I wish I could say that I am, but now I'm struggling through this transition period I've dreaded for quite some time. And it's really been more painful than I could have imagined. With all the mergers and acquisitions taking place in the banking world lately, chances are you may face a similar situation in the near future. Or perhaps you've already read one of those reassuring emails proclaiming that the transition to your new bank will be completely seamless? If you have, don't believe a word of it! The transition likely won't be seamless at all, and if you fail to keep a close eye on each of your accounts, you may very well find yourself stuck in a situation that could damage your credit score and cost you a great deal of time and money to fix.
For example, be sure to take extra care regarding any recurring transfers you have scheduled to external accounts (those with different banking institutions). Many individuals, including myself, schedule automatic transfers between online savings and personal checking accounts to cover various payments for credit cards, auto loans, home loans, and other monthly bills. If your new bank fails to make those recurring transfers happen after the transition occurs, you'll want to know about it immediately. Otherwise, you might overdraft checking accounts, miss payments on important loans, and end up with a bunch of late fees and negative marks on your credit reports.
I worried for weeks about whether all my recurring transfers would continue once I learned of the official transition date via email. So, I took the time to call my new bank and ask a customer service agent about my specific situation before the actual transition took place. I was reassured once again that all would be fine. My account would continue to operate as it always has. Unfortunately, I believed what I was told. What a joke! Nothing went through. I was left scrambling, while traveling out of the country, to contact creditors and make other arrangements for payment. It was a mess and a big headache, but I was lucky enough to find out about the situation before real damage was done. Others might not be so lucky. I even found out at a later time that I was given incorrect information the first time I spoke with a customer service agent. In reality, my new bank doesn't even allow recurring transfers to be scheduled to other banking institutions from online savings account. What? And when I asked if I was sent any information regarding this new change to my account, the answer I received was "it's probably in the mail." Thanks a lot. I guess that makes the decision to move my savings to a new bank a whole lot easier. Let the search begin.