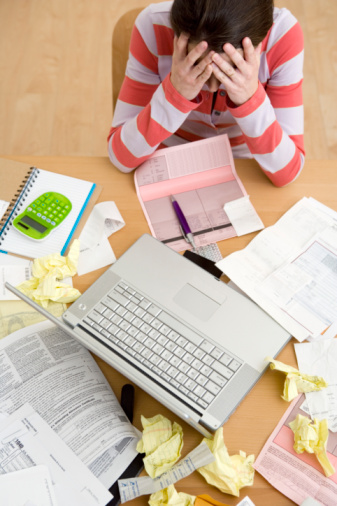 As Thanksgiving approaches, I am reminded of how fortunate I am to live in this wonderful country. This is a great time to reflect on all of the good things in our life and to stop obsessing over the challenges that lie ahead.
As I watched the Dow bounce around the lows of the 2002 recession last Friday, I thought of a principle I learned from my Dad when I was young. He would say, "Control what you can, don't worry about the rest." All of a sudden day-to-day movements of the stock market are affecting our mood. If the market is up 500 points, we feel good. If it's down 500 points, we feel bad.
We need to stop watching day-to-day movements of the market and worrying about what we can't control. I'm not trying to make light of the very real problems we have in the economy I'm acutely aware of the issues we are facing. However, I can't help but feel the problem has become a bit overstated when my younger brother, who has never followed the market, tells me we are on the verge of the next great depression.
I couldn't help but laugh on Friday when I turned on CNBC near the close of the market and heard one of the commentators say, "Stay tuned to see how to invest your money for the weekend." Come on, do people really believe this stuff? As part of my job I do presentations for the public. One exercise I like to do is ask the audience what their goal is when investing. Without exception I get the answer, "make money." This is a reasonable response, but not a very good goal. In my opinion a goal is, "Pay off my credit card debt," "Retire at age 65 and live on $8,000/month", or "Have my house paid off and leave $20,000 to my grandkids."
I find that people focus way too much on the daily movements of the market and not enough on their long-term goals. So, here are some suggestions to keep in mind during these difficult times.
Financial planning advice
Set long-term financial goals and stick to them
Constantly add money to your investments, especially during tough times
Don't let the market dictate your mood
Let's all pause during this time of Thanksgiving and take a moment to remember the things that are really important in our lives. I am determined not to let the media, or anything else for that matter, negatively affect my mood. The market will go up over time. This I know, and for now that is good enough.