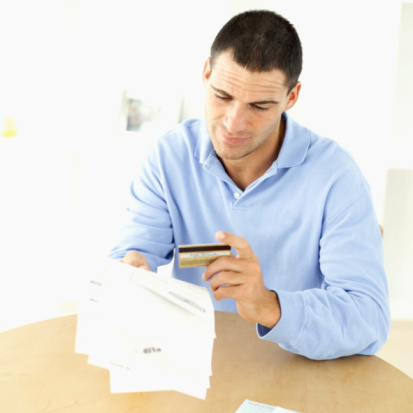 A name I don't see too often in articles about credit and debt caught my eye today while skimming through RSS feeds. Roberto Cavalli, the world-renowned designer and master of animal prints, recently announced he has taken his mission to "create a planet" around the Cavalli brand to a whole new level.
Of course, the mission of any successful designer doesn't stop at just getting his clothes on your back. It's really about creating a lifestyle that includes the brand in all facets of one's life. So, at a time when even high-end luxury retail is feeling the hurt, Cavalli now wants to be in your wallet too. The "Cavalli Card" is set to launch at a special event on March 1st in conjunction with the Milan Fashion Week.
If your favorite recurring dream includes carrying iridescent credit cards with snakeskin prints into a Cavalli boutique to purchase a $1,600 dress with about as much fabric as a bikini, then your moment to shine has finally arrived. Vogue reports that exclusive benefits will include "dedicated VIP services at Cavalli boutiques and access to special sales, events and shows, plus exclusive beauty, hospitality and travel offers."
I have yet to see any mention of interest rates or other terms and conditions, but I expect they won't be anything too special. Cavalli has teamed up with Corpcom and Mastercard to launch the credit card, and apparently it will only be available online at robertocavalli.com and in Cavalli boutiques around the world. Sorry Creditnetters, but you likely won't be able to find it here on creditnet.com.