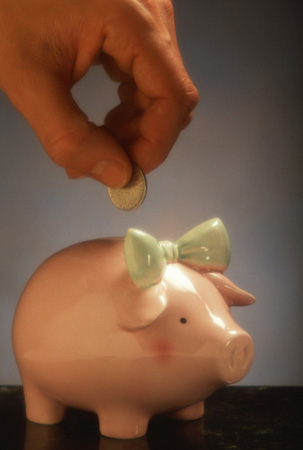 The more I listen to Obama, McCain, and the Senate talk about how increasing the insurance ceiling to $250,000 will in some magical way help with the financial crisis we are experiencing, the more I want to seriously vomit. I'm not saying it's necessarily a bad thing to raise the Federal Deposit Insurance Corporation (FDIC) limit. It hasn't been raised from $100,000 for a long time, so perhaps it's time.
But why can't people just see through the smoke and realize that this is purely a political move? They are clearly using it as a way to gain more support for the bailout plan while they pat themselves on the back for caring so much about helping out the American public.
What's Really Going On?
Ask a smart friend who truly understands financial markets and institutions, and they will likely tell you that the increase will have little or no effect on the failing credit markets we are dealing with now. Yes, some small businesses and individuals may feel better about putting their cash in the bank, but if they are rational investors they will already have their money spread out across various banks or accounts within the same bank.
The cost of protecting yourself at $100,000 is so low and so easy to do, why wouldn't you? The fact is less than 2 percent of the American population makes more than $250,000 per year, and according to the U.S. Department of Commerce, the personal savings rate is hovering just under 3 percent of "disposable personal income."
So, for those who have saved enough cash and desire to park it all at the local bank in their checking account, get prepared to do a little celebration jig. For the vast majority of the population that doesn't – or who have their money in online investment and savings accounts -  I suggest you look past the political smoke and focus on the real issues at hand.