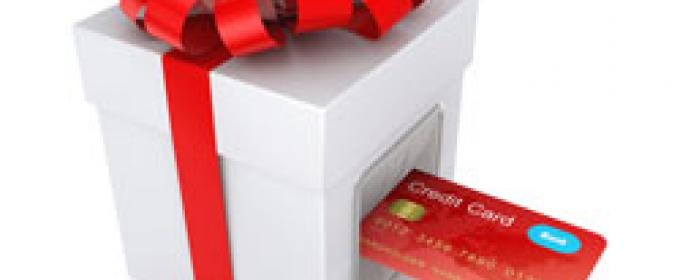 We know we've been harping on the holiday topics as of late, and we promise we'll take a break soon, but in the meantime there's all kinds of interesting stats coming out regarding the holidays - and holiday debt - that we just had to address.
First, we saw a recent NBC News poll that stated that nearly half of Americans - a full 45% - said that nearly half of all Americans would prefer to just skip Christmas...
...That noise you just heard was Cindy Lou Who's heart breaking into a million pieces.
Apparently, credit card debt has become such a burden over the holidays that nearly one in two of us would rather just skip all the lights and trees and egg nog in favor of, well, nothing at all. In the words of Seth Meyers, "Really, America? REALLY?!"
As we've written before, it really doesn't have to be this way. There's a lot of advice out there as to what you can do to stay out of credit danger over the holidays, but here's a quick refresher since you're here already.
1.) Stick to your budget. We know it's easier said than done, but this is the reason sports leagues have salary caps; they're saving themselves from...themselves. Put together a realistic budget, organize your holiday purchases as just that - holiday spending - and limit the number of big ticket items on your family's wish-list. 
2.) Don't get carried away by deals. My friends love Groupons. They snatch a couple up every week and are always bragging about the great deals they get. "You should get one too!" they say, "It's only (fill-in-the-blank) dollars which is, like, 50% off!" And usually I'll say that's great, but just because something is a good deal doesn't necessarily mean I want to buy it. Because when it comes down to it, I'm still spending versus saving, and even though I got a deal I'm still flirting with red ink.
My point is, just because you found a great deal on something doesn't mean it's worth buying. If it wasn't on your list, or your kids list, or anybody's list - then skip it and put your money towards something they actually want, even if it's not the best deal on the block.
3.) Say 'No' to retail credit cards. Yeah, it's enticing when a friendly cashier offers you 20% off your purchase at your favorite retailer for signing up with their store brand credit card. But those harmless looking credit cards can be some of the worst on the market. High interest, limited rewards and lame intro periods make retail credit cards a bad idea. Skip the short-term savings for long-term financial stability when you say 'No thanks' to retailer credit cards.
4.) Keep your credit card in your wallet... Unless you know you can pay it back quickly. Those Black Friday and Cyber Monday deals don't exactly feel like "deals" two months later when interest fees start piling up on your credit card. What's the point of saving 15% when you owe 20% in savings? Unless you know (by way of that budget that we talked about earlier) that you can pay back your credit card bill within a month - two months, tops - then we would recommend just keeping your credit card in your wallet. If you really can't afford it, you should probably drop it. (Or put it down lightly. You break it, you buy it, right?)
5.) Cash in your rewards. There's no time to cash in your credit card rewards quite like the holidays. Looking for a gift for your niece? Swap your rewards for an iTunes gift card. Gotta' get home for the holidays? Trade them in for airline miles and it'll cut your holiday costs exponentially, assuming you've built up your rewards over time. What better time then to cash in over the holidays?
Alright, at this point you get it and odds are for some of us it's too little, too late. But seriously, you can put down your credit card this holiday season without having to resort to giving away macaroni Christmas cards and poorly-constructed wool hats. (And those are itchy, anyways.) Just practice a little will power, say 'No' when you need to and you'll be back in the holiday spirit in no time.
And if not, well, that's what egg nog and rum is there for, right?