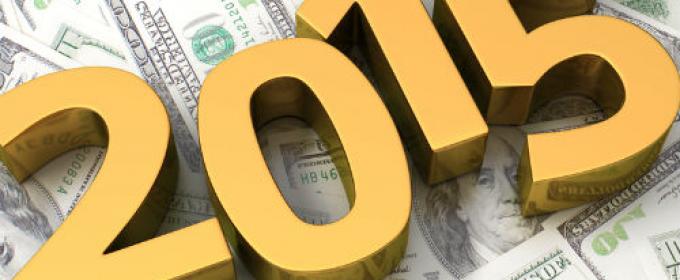 A new year is imminent, and well-planned individuals are now considering their new year's resolutions for 2015. All over the country, consumers will quickly be signing up for gym memberships, purchasing self-help books and swearing off their wicked behaviors.
Many will also strive to handle their finances more appropriately in new coming year. Precisely, by spending less and saving more. So if you're eager to make 2015 a better year for your wallet than 2014, try not to delay the planning until the last day of December; begin organizing your finances today. Here are some approaches you can use to get started:
The fundamentals of getting your finances in order: It's usually best to do start when you have some actual time that's free of distractions. With that in mind, this is unless you're one who thrives in confusion and chaos. Send them all away; all of those distractions can go for a play date in the park. Don't browse the net or check email; turn your phone off, clean off your desk and find your financial records.
Budgeting. If you possess a budget yet have failed to peek even at it for a while, there's no time like the present to have another look around. Perhaps you seldom use Hulu Plus, Netflix, Showtime or any other television subscription service, but you pay for it; now's the time to let one or all of them go. And, perhaps it's the time to exchange your cable bill and move over to satellite, or whichever is cheaper. Consider following these simple rules for splitting, organizing your budget:
• Housing expenses: 35 %
• Transit / Transportation: 15 %
• Paying off debt: 15 % and under
• Saving money: 10 %
• Miscellaneous expenses: 25 %
These figures will differ from household. Someone who resides in the Los Angeles, California or New York, NY, for example, may hold a greater percentage for their housing category, but then a lower rate for their transportation. An individual living in a suburb of one of these cities may have a lower housing allocation and a higher cost of transportation if they are commuters.
And as you may expect, there are tons of websites and apps devoted to helping you to organize your finances; this is if you think better of digital organization than good ole' paper.
If you're closer to a retirement age, consider using a retirement calculator. Some award winning calculators include the MarketWatch Retirement Planner, T. Rowe Price's Retirement Income Calculator, and the Vanguard Retirement Income.
What stays and what goes: In the method of organization, you'll be tossing aside a lot of paper – but try not to throw it all away.
Naturally, no one formula will fit everyone's circumstances. But the IRS suggests that you retain all of your tax records for a bare minimum of at least seven years. Furthermore, some experts say that you should keep tax returns permanently; just shred or delete receipts associated with returns over seven years old. In regards to your home, you should retain any and all records, regardless of how old, water-stained, and yellow these documents may be.
Rest assured that throwing away receipts, even ATM receipts, credit card receipts, as well as paycheck stubs, are absolutely fine if you are finished with them and have no use any longer.
Organizing taxes: You can't declare financial organization if you don't have your taxes, well, organized. In truth, no-one should be organizing taxes towards the end of the year. Tax-associated documents, such as receipts, mileage logs, and other documentation, should be kept and held each month.
However, if you're not into the whole 'speech; thing, and just need to know the 'how-tos', you should have a separate folder for taxes. This folder should be divided into files by the type of item they are, such as; tax payments, charitable, income, interest payments, contributions, education expenses, etc....
Dependent on whether or not you are paid by an employer or you're self-employed, you may not have to spend too much time each month on your taxes. However, checking in on your documentation every-once-in-a-while is a splendid idea.
Charity expenses: Searching your house for unneeded items prior to the year's end, means you can donate to charities. And, when you donate to these charities, like Goodwill and alike, you increase your charitable deduction you can use on your taxes.
You don't have to be a financial genius to know that a checkbook is practically useless these days and times. And actually, card readers are pretty much out the window now as well. Consumers shouldn't worry however, as forecasters say that by the year 2020, these issues will outdated, and the method by which people handle their money will extremely different. Our hopes are that maintaining one's finances will be as simple as brushing one's teeth (well we can dream a little).
The end goal is organization, for now. And whether you stay organizes digitally or by ledgers and filing systems; keeping records and watching your spending is the key to achieve your goals for better finances in 2015. While saving is imperative, keeping track of your actual spending will set your feet in the right direction. Paying your bills on time and tracking will go a long way in reaching your organization resolutions for the new coming year.