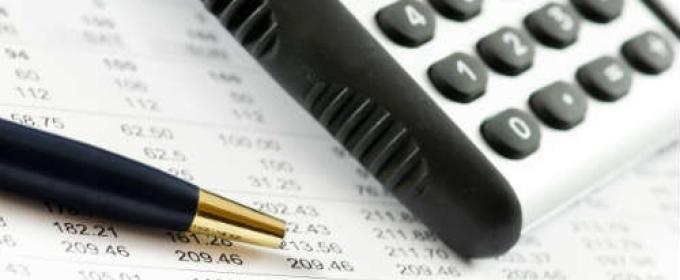 Credit card fraud has become one of the most perpetrated crimes in the world. The effects can be devastating, keeping a person from being able to buy a home, finance a car, and even causing them to lose their job. With efforts in the works to combat this crime, it is very important for individuals to monitor their credit reports and credit scores in order to ensure that nothing fishy is going on.
What happens when something looks wrong on your credit report, whether through error or because of a credit fraud? Do you just sit and hope that law enforcement takes care of the problem? While you can file a police report, you still need to fix the credit report so your score is not affected and your future is not tarnished. Here are a few tips for fixing your credit report.
Filing a Dispute
When you realize that something is wrong on your credit report, it is very important to file a dispute. However, before you go ahead and file the dispute, check your entire credit report over and over. Make sure that there are no other areas of the report that contain incorrect information as well. This will save you the time of filing another dispute when you discover that other information in the future. If one part of the report is wrong, it is possible that other parts are wrong as well.
After you have reviewed your credit report you should file your dispute. Depending on how you receive your credit report, there are several different ways to file a dispute. If you have received your credit report through the mail, there is usually an informational text box near the bottom or back of the report that explains how to file a dispute. This dispute can usually be in the form of a letter or through the reporting company's online dispute center. If you receive an electronic report from a credit reporting agency, the agency usually has an online dispute center that you can file your report through. This can be found in the site map or in the Frequently Asked Questions part of the Web site.
Once you start your dispute, you will be asked to enter information, such as your social security number, name, and possibly other information as well, depending on the reporting agency. You will then be asked which part of your report is incorrect, and you will be required to provide proof of your identity. There are generally three types of disputes that you can file: disputes for your personal information, your accounts, or your public records.
Disputes for Personal Information
Your personal information includes your information like your name, your birth date, your address, and any other pieces of information that identify you. These pieces of information can create distress for you and your financial situation if they are incorrect. When lenders or parties are looking up you credit information and the personal information portion of your credit report is wrong, it will show up as fraud.
When you dispute this information, the credit reporting agency will require you to prove what you are claiming in your dispute. Usually they will ask for several forms of identification that show the correct information. This means that you will have to scan a passport, state issued identification card, state issued driver's license, social security card, or any other forms of federal or state identification that allow you to show who you really are. You can either scan these pieces of information and mail in copies or provide the dispute department with a copy of your information by uploading it to their Web site.
Disputes for Your Accounts
Your account information is all of the information that is provided by banks, lending agencies, credit card companies, and utility companies that reflect your financial situation. This would include the balances on your loans, the outstanding balances and limits on your credit cards, the amounts due on utility bills, and other amounts owed to others. If this information is incorrect, it could affect your actual credit score and move it to a range that is below what lenders will offer loans to, meaning your financial future could be tarnished.
Disputing this information is done in much of the same way that you would dispute personal information. The credit reporting company will most likely ask you to verify your account information. This means providing copies of your most recent bills, communications with your lenders or credit card companies, and receipts of payments on loans.
Disputes for Your Public Records
One part of the credit report that not many people know about is the public records section. This section is normally reserved for bankruptcies, tax liens, and civil judgments. This enables the readers of your report to see if you are bankrupt or have been in the past, if you owe any money to the IRS, and if you owe any money to a divorced spouse or other party that may have sued you. An error in this section of the report could cause you to not be able get a loan because the lender will think that your credit history was poor.
Once again, in order to clear your report of this information, you will need to provide proof to the credit reporting agency. This type of proof will be a little harder to track down and provide to the agency. For issues with public records, it is necessary to contact the offices that provide them, such as the IRS or Tax Courts to provide proof that the records are incorrect.
Check All of Your Reports
It is important to review all of your credit reports from each of the big three credit reporting agencies when you file a dispute. Often, when you get a dispute resolved that requires to send in information, only that reporting agency will change the information on their credit report. This means that you will still have errors on your other credit reports.
Keeping your credit report true and clear of any errors is important for your financial future. Filing a dispute is something that can be done to help protect your credit score and your financial situation. It is pivotal that you file your dispute as soon as you can to ensure that the error is taken care of right away, since it can take up to 30 days for the reporting agency to follow up with your dispute request. As long as you continually monitor your credit report, you will be sure to nip credit report errors in the bud as soon as they occur.