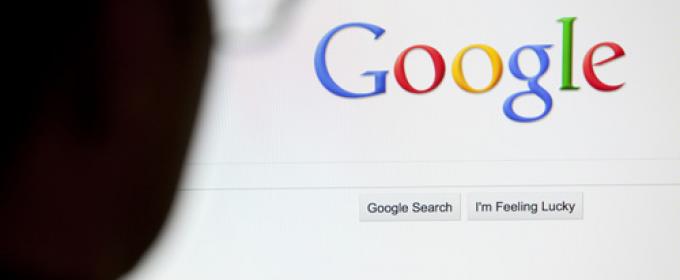 The Internet is a beast with a long memory. Sometimes the photos and personal information it retains creates a one-sided and unfair impression of an individual, and sometimes the information about the person is just plain wrong. No one can ever assure themselves that this information will not come back to haunt them in any future credit granting decision. To this end, more and more people are making a claim that they have certain rights to privacy that the Internet presently ignores. These rights they say extend to personal information that is normally found in or derived from credit reporting agencies. This issue has already given rise to new laws and regulations inside the borders of the European Union and is expected to generate far-ranging legal squabbles everywhere else for decades to come.
The World's Leading Search Engine
Having more than one million Internet servers operating within thousands of data centers around the globe, it is easy to see why Google is known as "the ultimate Internet search engine." Today, Google processes 24 petabytes of user-generated data per day, making it the most visited website on earth. The mission statement of Google management is "to organize the world's information and make it universally accessible and useful." The information that Google so deftly organizes and makes accessible to the whole wide world also includes personal information about everyone, including details relating to their personal financial matters. 
Europe's Right to be Forgotten 
Google operates internationally and as such, it is subject to the laws and customs of so many different nations, jurisdictions and cultures. Recently, Google was on the receiving end of some potentially onerous data protection regulations courtesy of the European Commissioner for Justice. The so-called "right to be forgotten" laws represent a sweeping new set of privacy rights now if effect in Europe. In May of 2014, the European Court of Justice issued a ruling against the world's most important search engine in connection with a case brought by a Spanish citizen who sued Google to force it to remove links to an online newspaper article reporting on an auction related to his foreclosed home. Pursuant to these new privacy laws, Google began complying with them by by processing more than 12,000 requests to have links to personal information removed from the search engine.
The U.S., North America and Beyond
For folks residing in North America, the right to be forgotten is not yet a reality and there can be no guarantee that it ever will be. The U.S. courts have a long tradition of upholding "free speech" rights and the matter of the right to be forgotten will in the future likely rest on a balance between privacy rights and rights concerning free speech. Until such a time that these new privacy rights are codified into law, the people will have to contend with the fact that for the time being, Internet search engines such as Google are de facto credit reporting bureaus.
Google as a Credit Bureau
In the U.S., access to official consumer credit reports is regulated by the Fair Credit Reporting Act and is limited to those in the credit industry who have a need to know. Pulling a consumer's credit file requires written authorization from that consumer and costs money. Today, people and organizations who feel that they need to know, but lack authorization are using Google to glean as much credit bureau style information as they can about a consumer for free and without the consumer ever being aware. 
The mandate of the modern credit reporting agency is to keep accurate records of a consumer's credit habits while complying with all consumer credit laws. Google and other search engines do not operate under such mandates. Google's objective is to organize the world's information without regard to completeness, accuracy or fairness. Because Google is so good at what it does, information about a potential borrower is often available in its database that cannot be found in any standard industry credit report. For some users of this information, it is a bonanza. Examples of consumer credit information that can be found by searching Google can come from such sources as social media profiles, friends and contacts of the subject, landlords, employers, public records and legal notices taken from print media sources.
In certain circumstances, information available on Google paints a more accurate picture of a consumer. The credit bureaus must by law act to confirm the accuracy of any negative information they have on a consumer upon the request of that individual. Google has no such obligation under the law. Indeed, information that would normally expire or "fall off" a consumer credit report after a period of time is never let go by Google. Defaults, bankruptcies, foreclosure data and other negative information that one could reasonably expect to be purged from a consumer credit file remains intact in the Google search engine seemingly forever once it acquires that data.
Credit, Credit Repair and Reputation Management
Until such time that the rest of the world catches up with the European Union, people residing outside of it need to exercise caution with respect to how they share their personal data online. This includes information posted to social media networks and blogs. In addition, folks are well-advised to manage their personal finance affairs responsibly and never ignore requests from the media to confirm or deny the accuracy of information the media intends to air or publish about them. When that happens, the media outlet will always state in their story that they reached to the subject for comment and received no response. 
Once a news article makes it into Google, the only recourse is to publish further information that explains, clarifies or updates that which has already been published. There are reputation management organizations that can help people with this process. In some cases, these efforts can actually drive down negative sources of news in the Google search results pages and replace them with better and more accurate sources of information. Folks, who consider engaging in credit repair efforts, would be wise to remember that any positive results obtained in connection with getting information removed from their credit reporting agency files will not automatically extend to Google search results.