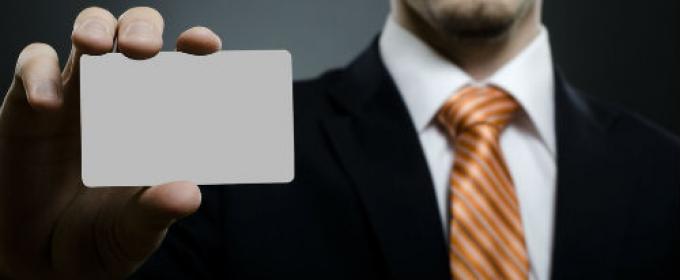 Going cashless is a trend that is taking over the world of business. Businesses have spent the two decades trying to go paperless, but there is still a need for paper in certain situations. Cashless business are new inventions of the digital age, but business managers must understand how to create a cashless company. The idea behind going cashless is a noble one, but the act if living a cashless lifestyle at work is much more difficult.
#1: How Does A Company Complete A Transaction?
Businesses have spent many centuries completing most deals in cash. The cash is deposited using special banking services, but cash changed hands after a handshake. Carrying cash in today's world is inefficient, dangerous and cumbersome. A business today can get any transaction done without the use of cash. Cash can stay at home when a bank uses digital transfers of money.
A banker can set up a special escrow account that will hold funds for the buyer in a business deal. The seller will receive the money after the sale is complete, but the money is transferred using the Internet. The banks spend some time verifying each transaction, and everyone receives the money they are owed.
#2: Digital Payments
An accounts payable and receivable manager in an office cannot manage the mountain of paperwork that would follow the cash that came into their office. Digital payments for all accounts produce an online paper trail that involves not physical cash. The money is easy to count, bank accounts are easy to monitor and the money can be transferred from one account to another quickly.
Accountants who are working for massive companies must use digital records to track their accounts. Other accountants can compare their accounts online with a simple glance at a website. The money is real, but it is represented online with a digital marker. The business does not accept paper money, but the business is accepting money for payment on all accounts.
The business does the same when it makes payments. All payments are sent digitally using ACH services and online bank accounts. An accounting office can use digital banking services for cashless work, and their vendors get paid on-time. Digital cash cannot be lost, and the digital cash is easy to count. There is never any paper changing hands.
Related Article: Raising Your Business Credit Score
#3: Credit Cards
A business that accepts only credit cards is becoming a common sight in the world today. Businesses that are trying to avoid robberies may use credit card payments as a way of keeping cash out of the building. The business can track its credit card payments much more easily, and the business can avoid problems that may arise with cash.
Credit card payments move much faster, and credit card payments will provide simple accounting at the end of the year. Credit card companies today digitize all statements, and most credit card companies organize statements for all customers. A company that pays expense accounts should use credit cards to track expenditures, and the payments can be made digitally.
#4: The Temptation
Business has dealt with embezzlement and theft for centuries. Cash is much easier to steal, and cash is much harder to count. Digital accounts are easy to check, and the money is hard to steal. Someone can quickly check the account, who used the account last and where the money went. The recipient has a digital record of where the money came from, and there is no doubt how the money got there.
Companies can reduce internal theft with the use of digital systems that do not involve cash at all. These systems work much faster, and they provide digital records of all transactions. A business that is auditing its operations can quickly check the records at any time in the future to uncover simple theft.
#5: What Happens To Petty Cash
Petty cash could go to anything in an office, and credit cards have replaced petty cash. There is truly no need for petty cash in an office today. Vendors can attach credit card swiping machines to the smartphones for payments, and a credit card can be taken out in the name of the business.
A small company that has but two or three employees may use a credit card in place of petty cash. The credit card may provide rewards, and the petty cash that was once kept in a safe place can be eliminated. Counting the petty cash at the end of the day is no longer necessary.
#6: Cash Could Become Unreliable
A company that accepts cash as payment could find itself holding worthless currency a day after it was received. Digital payments to the business occur immediately, and the money is converted to the currency the company banks in. A company that accepts a foreign currency will have that money converted instantly into the money it uses every day.
Cash could lose its value overnight, but a company that is keeping digital records will never be left holding money that suddenly has no value. A business can accept payments from anywhere around the world with no risk.
Related Article: Is Mobile Banking Bad For You?
#7: It Is Simple
Every business takes hours and hours to run, and eliminating cash from the equation makes life easier for everyone. A cashless business avoid many complications that exist only because of paper money. The business saves time that must be spent dealing with the cash, and the business avoids risk. The sheer simplicity of going cashless should be attractive to any business owner.
Going cashless is not a new concept, but businesses should consider going cashless today with help from digital systems. Digital banking makes monetary transactions easy, and every business can manage its money from a computer. There is never a need to handle paper bills, and the business can see its assets in real-time online.