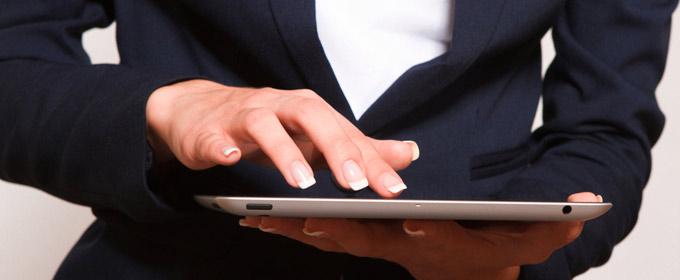 Anyone with a smart phone or a tablet knows that e-financing and mobile banking apps are constantly out-doing one another for iSupremacy in the digital finance age. Researching the best ones often amounts to a lot of reviews-reading and - unfortunately - some serious trial and error. And it sure feels like as soon as one feels right, there's another, better option to take its place.
That said, e-finance in 2013 is more than just transferring money from account to account; it's about tracking investments daily, pin-pointing allocation, and even keeping up-to-date on daily spending habits, upcoming bills and essentially anything else relating to your personal finances. Simply put, there's a lot to keep track of, which is why an app that can handle the present and future costs of your investments and spending practices is essential. One company - Personal Capital - has not only made such an app, but they've also combined their new-age product with ole' fashioned human contact, assigning users that opt to pay their very own investment advisor.
RELATED: Sign up with Personal Capital for free and start managing your money for the future and the present from one easy-to-use website
While signing up an investment advisor costs a flat, all-inclusive yearly fee, the rest of Personal Capital's services - including online e-finance tool and downloading their top-rated apps - are free. Personal Capital is one part personal finance advisor, another part self-sustainable online finance management system. While the iPad app launched in March of 2012 and just got an upgrade in their latest edition, the website has been around since 2011 and has become a leader in online finance management, even making Time Magazine's List of the Top 50 Websites of 2012. That said, in a society of immediate satisfaction and constant information, it's the Personal Capital app for iPad that is driving this company's reputation as one of the absolute best free financial management companies today.
First and foremost, the Personal Capital app is free to download and easy to set up. Linking up your financial portfolios is simple and intuitive, and won't take a user all afternoon to get started. Readers interested in how the app works can take a tour of the Personal Capital app for a brief tutorial, but the idea behind the app is simple: all your personal finance information, all in one place. And if you're not quite sold, here are just a few of the areas of personal finance you can track via Personal Capital:
-Your portfolio. Track your stock options - as well as possible areas of investment and asset allocation - daily.
-Spending. Break down your monthly budget by category to determine your weekly, monthly and year outlook when it comes to savings.
-Analyze your 401k and Mutual Fund fees. Paying too much in fees on your 401k and mutual funds? Personal Capital will let you know with their free analyzing tools.
-Send money on the go. The Universal Checkbook option on the Personal Capital app gives users the ability to send money quickly and easily. To enroll your checking account, all it takes is a snap shot of one of your checks to get started.
-Updates on your finances. Finally, Personal Capital will send you weekly email alerts letting you know the good - and the bad - when it comes to your finances.
Overall, this is one of the most well-reviewed personal finance apps available to users today. It's free to use, though users with over $100k in holdings can opt to pay a yearly fee for access to their own personal advisor, along with all of the perks associated with Personal Capital. The app is also available for iPhone and Droid, and you can check out Time's review of Personal Capital here.
Give it a try - you literally have nothing to lose and everything to gain with this excellent e-finance app.