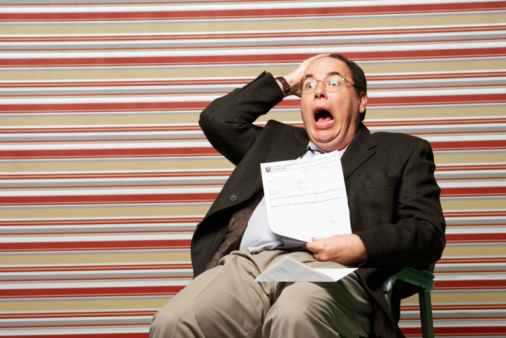 You probably know you need to review your credit card statements, but you find yourself month after month reading just the balance owing, making some kind of payment on the credit card and discarding the statement. When you do this you could be waiving some important legal rights you have to correct billing errors or even identity theft. Congress provided a streamlined dispute procedure that consumers can pursue to remedy errors on their credit card statement. Under the Fair Credit Billing Act, consumers may submit a billing dispute to the credit card company itemizing any disputed items. The submission of a billing dispute triggers an obligation for the credit card company to investigate the error.
Requirements for Disputing a Charge
In order for a dispute to qualify as a billing dispute under the act, some simple but important rules must be followed.
Form: Any dispute must be in writing and be mailed to the address identified on the credit card statement as the address where the servicer accepts billing statements.
Content: The letter must identify the nature of the item disputed and contain the following identifying information: Your name, your account number and your address.
Time: Any dispute must be mailed to the servicer within 60 days of the date the servicer mails the billing statement containing the disputed item.
If your complaint falls within these guidelines, the credit card company is required to acknowledge your complaint in 30 days and resolve the complaint within 90 days. During this time the credit card company is not permitted to take collection actions against you for failing to pay the disputed portion of your bill. In addition, the credit card company may not report the credit card as late based on your failure to pay the disputed portion during this investigation period. If you dispute the charge correctly, there can be no negative effects to your credit score for late payments. If the credit card company refuses to acknowledge your complaint or fails to investigate the dispute, you are entitled to statutory damages and attorney fees. If you are genuinely involved in a dispute with your credit card company, you will have an easier time finding an attorney to look at your case if you can show you complied with the requirements of this act. In subsequent articles I will talk about some of the specific pitfalls you might face when drafting a "Billing Dispute."
Sample Billing Dispute Letter
Here is a form prepared by the Federal Trade Commission that can be used in drafting a letter that qualifies as a "Billing Dispute" under the Fair Credit Billing Act. This form letter was taken from the Federal Trade Commission's website. Date Your Name Your Address Your City, State, Zip Code Your Account Number Name of Creditor Billing Inquiries Address City, State, Zip Code Dear Sir or Madam: I am writing to dispute a billing error in the amount of $______on my account. The amount is inaccurate because (describe the problem). I am requesting that the error be corrected, that any finance and other charges related to the disputed amount be credited as well, and that I receive an accurate statement. Enclosed are copies of (use this sentence to describe any enclosed information, such as sales slips, payment records) supporting my position. Please investigate this matter and correct the billing error as soon as possible. Sincerely, Your name Enclosures: (List what you are enclosing.)