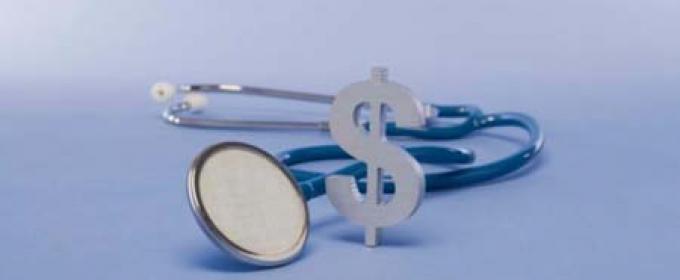 Medical professionals want to get paid up front for their services, but more and more people can barely afford to pay their regular monthly bills these days. So what's the solution for health care expenses you can't afford or overdue medical bills that are about to get sent to collection? Why not handle it the American way? Charge it! Just kidding. While this may be a superb deal for medical professionals, it's generally not the best option for consumers who will end up paying higher interest rates on medical expenses they already can't afford – and ultimately end up in dire need of debt help.
When Medical Credit Makes Sense
I first heard about medical credit cards several years ago when an acquaintance explained to me how he financed a cosmetic surgery for his wife using a credit card offered through their medical facility. If you have ever spent a day wandering around Orange County, you should know what surgery I'm referencing. I found it intriguing that you could finance a cosmetic surgery like this in the same way you could a finance a new plasma TV or sofa. But it all made sense at the time. Why not pay for the surgery interest free over a 12-month period as opposed to paying everything up front? It seems like a no-brainer. In fact, it might even be a good option for the typical plastic surgery customer, who generally has a higher disposable income and low health care costs.
Medical Credit's Risks
The real concern is that rising medical costs across the nation are driving more consumers outside of the "plastic surgery crowd" to look to medical credit cards as a way to cover basic medical necessities. As an alternative to sending accounts to collection, medical facilities are even asking individuals to sign up for a medical credit card and pay off their debts instead. This is great for the health care facilities because they get their money immediately. However, consumers should take a few things into consideration before financing medical expenses on a credit card.
First, you should remember that as soon as you use credit cards to pay for medical services, you are turning medical debt into revolving consumer debt. Medical debt generally does not show up on your credit report until it gets sent to collection, but it will show up as soon as you put it on a medical credit card. This could seriously affect your credit scores if payments are late, and like standard credit cards, the late fees and increasing interest rates associated with missed payments can quickly get out of hand.
Secondly, once the bill is paid with the credit card you will also give up the ability to question the cost of the medical care or work directly with the medical provider to negotiate a payment plan. Many hospitals and other medical providers are willing to work directly with you if you just ask, so don't be afraid to negotiate a discounted fee and show them you are serious about getting it paid off as quickly as possible. You may be surprised at how willing they are to agree upon a well-negotiated payment plan.