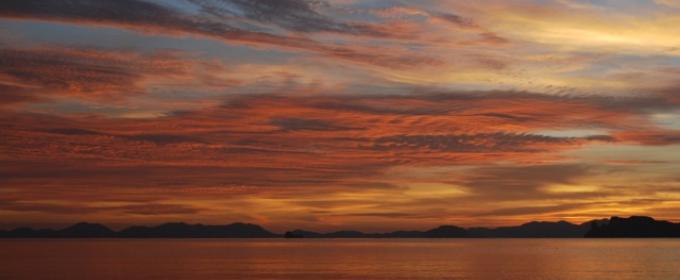 The Capital One® Venture Rewards Card has been a popular credit card ever since it hit the market years ago with its
"100,000 Match Your Miles promotion"
. While that amazing promo offer didn't last as long as we all would have liked, the card itself continues to be a favorite among travel rewards junkies searching for ways to rack up serious miles.
There was a popular business version of the Venture Rewards Card at one time too; however, it was eventually pulled from the market.  In its place, Capital One launched the
Spark Miles for Business Card
, which is actually quite similar to its predecessor. If you're a small business owner and you're a fan of the Capital One Venture Rewards Card, there's no reason you shouldn't appreciate what the Capital One Spark Miles for Business Card has to offer as well.  
What's So Great About the Capital One Spark Miles for Business?
It's essentially the Venture card, rebranded with a catchy name and a few added benefits for small business owners. Since the new consumer protections that were part of the CARD Act of 2009 don't extend to business credit cards, the main concern that always comes to my mind is why should small business owners choose the Spark Miles card over the Capital One Venture personal card? The rewards programs are very similar, yet personal cards offer much greater consumer protections now than most business credit cards.  And in a small business, there's nothing that really requires the use of a "business" card over a "personal" card for business expenses.
A representative from Capital One provided the following in response to my inquiry: "We voluntarily adopted many of the provisions of the CARD Act for our Small Business customers in 2010 when the law was implemented. What's more, Spark cards provide tools and benefits designed to help manage a business and save time, such as free employee cards and specialized reporting.
In addition, I was reminded that Capital One never practiced
universal default
or
double-cycle billing
, so they're already in compliance with the CARD Act in this regard.  So that now leads us to what makes the Capital One Spark Miles Card an attractive offer for small business owners?
Top 4 Benefits of the Capital One Spark Miles for Business
1.) You'll receive 2 miles for every dollar spent, every day.  There's no limit on the amount of points you can earn and the miles never expire. (Same as the Venture Card)
2.) 50,000 bonus miles for spending $4,500 during the first 3 months of use, compared to only 40,000 miles after spending $3,000 during the first 3 months for the Venture Card.
3.) $59 annual fee is waived for the first year, allowing you to at least give the card a try and earn the bonus miles. (Same as the Venture Card)
4.) No foreign exchange fees, which is really nice to have if you or your employees travel overseas. (Same as the Venture Card)
As you can see, there are a lot of similarities with the Venture Card here.  The key differences are that you can potentially pull in 50,000 bonus miles (worth $500 in travel so you can hopefully enjoy a sunset like the one above) and you'll also have the ability to set individual spending limits for employees and track their purchases on your monthly statement. If you've got employees, or expect to have some soon, you'll want to have this functionality.  It's very important.
Have you used the
Capital One Spark Miles for Business Card
before? If so, let us know your thoughts in the comments below. We would love to hear your feedback!
Updated July 1, 2015