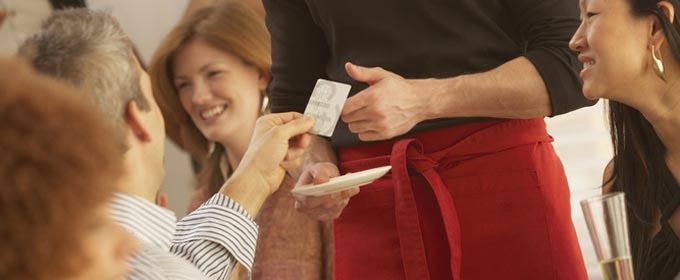 Today, Chase Bank announced that they would be teaming up with the popular online restaurant reservation website OpenTable for a First Friday promotion beginning May 3rd. According to a press release, Chase Sapphire Preferred cardholders can earn 3 points  for every dollar spent dining out on the first Friday of every month. Currently, Chase Sapphire Preferred rewards consumers with 2 points per dollar spent on restaurant and travel purchases, so the First Friday promotion would include an additional one point per dollar.
While the additional bonus cash back offered is marginal, it does give cardholders an extra incentive to head out on the first Friday of each month and  pay with their Chase Sapphire Preferred card. The promotion runs through December 6, 2013.
In addition to the First Friday promotion, Chase and OpenTable have produced a First Friday Favorites Facebook app, which according to today's press release "allows consumers to interact with top restaurant lists in 17 U.S. cities by making reservations directly through OpenTable". The app lists the ten best restaurants according to OpenTable in some of America's most populated cities, including Boston, Chicago, Las Vegas, Los Anegeles and New York, among others.
First Friday begins in May, and Chase Sapphire Preferred cardholders can get the app on Facebook today. But for cardholders that don't reside in America's biggest cities, the First Friday promotion and 3 points per dollar spent still applies to your favorite local restaurants.