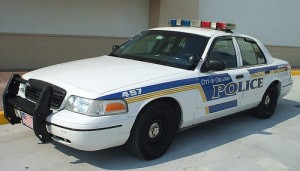 Elizabeth Warren, the Harvard professor appointed by Obama to get the new Consumer Financial Protection Bureau (CFPB) up and running, sat down with the LA Times earlier this week for a Q&A session.
If you missed it and still have lingering questions about what it is Warren and the CFPB will be focusing on in the coming months, I highly recommend checking out the full interview for all the details.
There's never been a doubt in my mind that Mrs. Warren is one smart cookie. I was impressed the very first time I heard her speak about her vision for a new financial agency that would govern lenders by "setting up basic rules so that no one ever gets tricked or trapped again". And while I still have my doubts about how effective the CFPB will become, I've always believed that a little more disclosure should only help improve the current state of our credit markets.
Let's face it, credit cards and mortgages have become fairly complex products for many to understand and compare. That's one of the main reasons why we provide Creditnet.com as a free online resource for consumers to learn about responsible credit management and compare the best credit card offers on the market. We want to make the entire comparison process easier and more straightforward.
In fact, I'd like to highlight a significant distinction Warren made in the interview that really stood out to me in this regard. When asked if "disclosure" is her priority for the agency, she responded as follows:
"No, it's clarity. Disclosure has come to be a dirty word. Disclosure has become like shrubbery, a dense thicket of words that are a good place to hide tricks and traps. Clarity is about emphasizing the key pieces of information that someone needs to know: price, risk, easy comparison of other products."
This is an excellent point. People grow afraid of what they can't understand, and that includes 100+ page credit card agreements. What we should all be aiming for is more clarity in the comparison process, and my hope is that's eventually what we'll get with a new "cop on the beat" in the world of credit.