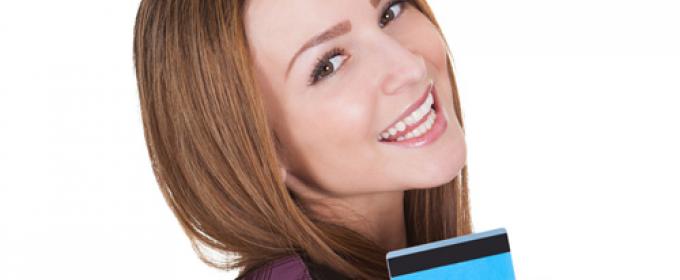 College students represent a special class of credit card users. On one hand, they have very limited credit histories, most having recently entered adulthood. On the other hand, college students are highly prized by card issuers as they have a strong potential for future income. 
As a result, many banks now offer credit cards designed for college students. These products feature less stringent eligibility requirements, simpler terms, and some rewards for spending.  Thankfully, the beset cards feature no annual fee.
Tips for students using credit cards
College is a time when many young adults get into trouble with credit. For example, some students are not be able to restrain their spending to meet their income, and wind up in debt. Others proceed under the misguided belief that it is okay to pay the minimum balance each month. Either way, the result can be spiraling interest charges that can consume their available credit, as well as debt that can follow them after graduation. Even worse is the tendency to develop bad credit habits that can remain with graduates for decades. 
With help from their parents, students should use credit cards cautiously. These products should only be seen as a method of secure and convenient payment, not a method of finance. Students should start with a single card and using it sparingly. The goal should be to always pay off all monthly charges in full and on time. Rewards, while nice to have, should not be the focus of credit card use. In fact, the last thing that a young credit card user needs is a reward for spending more money.
Here are Creditnet's top cards for students:
Discover it for Students
Discover only offers one card, the "it" card, but they do have special versions for students. Like the standard version, the Discover it for Students features 1% cash back on all purchases, or 5% cash back at select categories of merchants that change each quarter. For example, in the first quarter of 2014 (January, February, and March), the bonus categories are restaurants and movies. Cardholders will receive 5% cash back on up to $1,500 in spending at eligible merchants. 
This card also features no annual fee, no foreign transaction fee, and no late fee for cardholder's first late payment.  With this offer, new applicants receive six months of 0% APR financing on new purchases. Unlike the standard version of the Discover it card, student applicants need only have "fair" credit to be qualify for this card.
Discover it for Students with $20 cashback bonus
This offer for the Discover it card for Students has a few differences from their other offer. Cardholders will receive $20 cash back after using their card to make their first purchase, but there is no 0% APR promotional financing offer. Therefore, this card is better for those who simply pay their credit card statement balance in full each month to avoid interest charges. Otherwise it is the same card with the same great rewards and low fees.
Citi Dividend Card for College Students
The Citi Dividend Card for College Students is similar to the Discover it card in some ways. Dividend also offers 1% cash back or 5% bonus rewards at eligible categories of merchants that change each quarter.  For the first quarter of 2014 (January, February, and March), the bonus categories are drug stores, fitness clubs, and Macy's stores. The cap on the bonus rewards is set at $300 a year of cash back, rather than $1,500 per of eligible spending each quarter like the Discover it. Otherwise, it has no annual fee, and cardholders can choose their own payment due date.
Citi Forward Card for College Students
The Citi Forward card for College Students is another attractive product from Citi. New cardholders earn 2,500 bonus ThankYou points after spending $500 on their card within the first three months of card membership. Then cardholders receive one ThankYou point for every dollar spent. ThankYou points can be redeemed for gift cards, merchandise, or travel reservations and are worth about once cent each. 
Customers can qualify for an interest rate reduction of 0.25% each quarter when they pay their bill on time and stay within their credit limit, for a maximum of a 2% lower interest rate after doing so eight times. Cardholders also receive 100 bonus ThankYou points each month when they pay their bill on time and stay within their credit limit. There is no annual fee for this card.