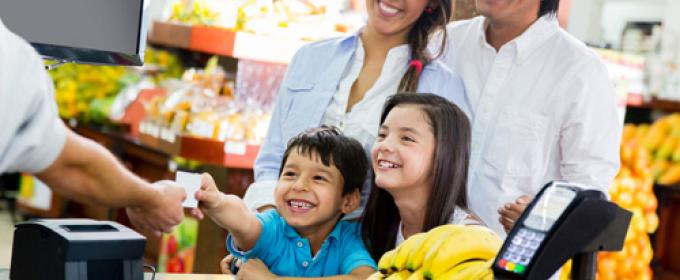 Being a parent means multitasking. Whether it be running to the drugstore, picking your kids up from soccer, or making dinner for the family, you are constantly busy doing things for your children. And all these things costs money. Prescriptions, gas, food, clothing- they might be small, but they add up fast.
Credit card companies often advertise the many rewards cards geared towards big spenders. These credit cards offer free flights, hotel stays, merchandise, entertainment, and other freebies for jet setters and executives. But what you may not know is there are some credit card options for everyday purchases. Although you are not making the big purchases that others do, you spend a lot on the little things each day. And there are many credit cards that cater to your busy schedule as a parent. In particular, many cash back credit cards offer great opportunities to earn points based on gas, groceries, and other everyday expenses. Simply swiping your card at these places can give you points that will save you a lot. Depending on how often you use your card, you can accumulate a significant amount of cash back.
As with all credit cards, it is important to pay your balance back in full each month to reap the most benefits from your cash back card. If you do this, you can almost surely save hundreds of dollars with the following most lucrative cash back credit cards for parents:
Being a parent is expensive, but by using the right cash back card, you can lighten the load and save money on your everyday purchases!