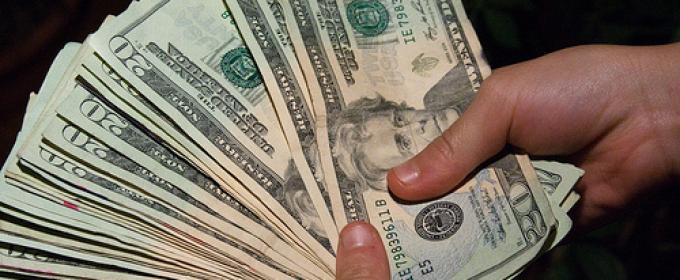 The longest day of the year might feel like today, Monday, but it's actually this Friday, June 21st. Yup - June is somehow already half over, meaning July is just a couple of weeks off and - with it - the beginning of Quarter 3.
Q3 kick-off is a holiday in credit card circles. (Yes, those exist.) Why? Because the beginning of the new quarter means the start of new rotating cash back categories going live! Discover, Chase and Citi all have featured cards whose quarterly rotating categories are set to go live on July 1st.
With two weeks to prepare, consider and compare cash back offers, we decided today was as good as any to break down our favorite cash back credit card offers for July, 2013.
Discover it® - 5 percent cash back at gas stations starting July 1st
Beginning July 1st, Discover it® cardholders can earn a 5 percent cashback bonus on up to $1,500 in purchases made at gas stations with free and easy sign-up. The offer extends through September 30th, and can take a little of the sting out of exorbitant gas prices you're likely to find on the road this summer. Cardholders will continue to earn 1 percent on all other purchases.
According to GasBuddy.com, the average gallon of gas currently costs $3.66. Considering that an average mid-sized car has a 14-gallon tank, you can expect to pay $51.24 (on average) for a full tank of gas. But if you pay with your Discover it® card in quarter 3, you'll save 5 percent on that same tank (again, up to $1,500 and if you've enrolled), which is equal to $2.56 in savings and over 18 cents per gallon.
Get the full cash back details when you click the "Apply" button to the left.
Blue Cash Preferred® Card from American Express - 6 percent cash back at US supermarkets up to $6,000 per year in purchases
The Blue Cash Preferred® Card from American Express offers year-round (though purchase-capped) bonus cash back on two categories Americans pay for most each summer - gas and groceries. This card includes 6 percent cash back on up to $6,000 in purchases made at US supermarkets each year, and unlimited 3 percent cash back at US gas stations and select US department stores. 
If you'd like to skip the $75 annual fee attached to this card, then we suggest checking out the similar Blue Cash Everyday® Card from American Express.
Citi ThankYou® Preferred Rewards Card - 15,000 points - $150 gift cards
Finally, the Citi ThankYou® Preferred Rewards Card includes a nice introductory offer - Earn 15,000 bonus ThankYou Points after $1000 in card purchases within 3 months of account opening – which is enough for $150 in gift cards or other great rewards! The ongoing rewards program is pretty simple, and includes 1 ThankYou Point for every $1 you spend on purchases. Like the aforementioned Discover card, there's no annual fee to pay.