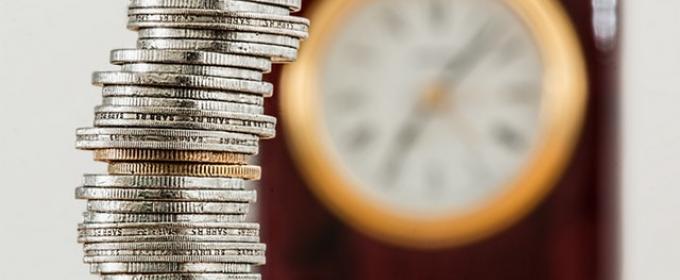 If you are like me and love credit cards with cash back rewards, the Barclaycard CashForwardTM World Mastercard® may be a great option for you. Not only do you get cash rewards on every purchase, but you also get $200 in cash rewards if you spend $1000 during the first 90 days, and extra rewards just for redeeming rewards!
This card is my current favorite for the quick rewards. There are other cards that can earn better rewards in the long run, but the Barclaycard CashForwardTM World Mastercard® is a great short-term option for earning cash back and a quick bonus on a card with no annual fee. The bonus is especially easy to reach if you pay rent or utilities using your card—just keep the balance paid off.
Why choose this card?
There are a number of great benefits that come with the Barclaycard CashForwardTM World Mastercard®. The major features of the card include:
·      1.5% cash back on any purchase, with no spending cap
·      $200 bonus if you spend $1000 in 90 days (an initial 20% reward!)
·      An additional 5% reward when you redeem cash back rewards
·      0% interest for 15 months
·      No annual fee
·      Free FICO credit scores
Cash back on purchases
I'm not great at keeping track of which category of purchases is the high point-earning category for the month on other cards that have cash back rewards (for gas, restaurants, etc.), so I like that the cash back reward on the Barclaycard CashForwardTM World Mastercard® is a flat reward—1.5% for any purchase. It allows me to earn rewards without increasing my stress levels.
And unlike other cards that put a limit on the amount per cycle you can earn rewards on, there's no cap on this card, and the rewards never expire, as long as your account is open and in good standing.
While there's a $50 minimum for redeeming cash awards, there are a number of ways you can cash out your reward—as a statement credit, a gift card, or deposited straight into a bank account.
Get rewards for getting rewards
One of my favorite features of the card is one that is not common among cash back credit cards—you get extra rewards just for cashing out your rewards! Every time you redeem a cash back bonus, you get an extra 5% back on the bonus.
That means that if you earn $100 in rewards, and you request cash back as a deposit, gift card, or statement credit, Barclaycard will add another $5 back in your account to be used for your next cash back redemption.
Balance transfers
The Barclaycard CashForwardTM World Mastercard® also has a balance transfer option, with similar terms—a 0% introductory APR for the first 15 months. You'll need to request the balance transfer within the first 45 days of opening your account, and you'll be charged a 3% fee on the balance transfer (minimum $5).
After 15 months, the APR is variable. If you have a balance on a high interest card, the balance transfer is a great way to pay down your debt by reducing the overall amount you will need to pay.
So why would you not want this card?
The Barclaycard CashForwardTM World Mastercard® is a great option for cash back or a balance transfer, especially over the 15 months that it carries a 0% promotional APR, but it's not good for everything. If you travel outside of the country a lot, this is probably not the card to use as your main card, since you will incur a 3% charge on every international purchase in foreign transaction fees.
But as a rewards card, if you keep the balance paid off, this card is hard to beat.