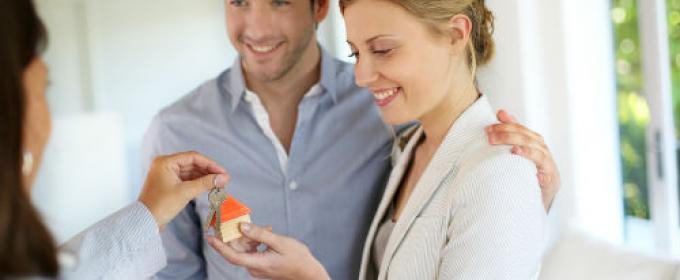 Thanks to the Equal Credit Opportunity Act, mortgage lenders are prohibited from using factors such as age, race, color, sex, nation of origin, marital status or receipt of public assistance as cause for denial of a borrower's loan application. But that doesn't mean you shouldn't think about your age before applying for a mortgage.
Experts such as Edward Achtner of Bank of America in Oakland, California agree that there are things to consider for each age group when considering a mortgage. "Different age groups face different sets of challenges," states Achtner. Kyle Winkfield of a retirement planning company in Rockville, Maryland, The Winkfield Group, believes that it is all about an individual's personal circumstances. Can the person afford what he is about to take on? Can the borrower truly afford the proposed mortgage obligation? Winkfield says, "To me, age isn't the main factor, ever."
What does make a person too young or too old for a mortgage? There are different issues to take into account at each age group. Here are four points to consider in determining whether one is too young or too old to take out a mortgage.
1. Income is too low
Lenders consider all sources of the applicant's monthly income when making a decision on the borrower's mortgage loan application. For those in the younger age bracket, this is generally the person's wages or salary from a regular job. In later years, the income may be from other sources such as a pension, Social Security benefits, real estate income, investments, etc.
The lending institution uses a general guideline when appraising one's financial obligations. The rule of thumb is that one's debts, including the proposed mortgage, should be no more than 43 percent of gross monthly income. The borrower may be approved for a loan of $250,000, for instance. Yet does that mean he can truly afford a mortgage of that amount? Another factor for the borrower of 25 or 65 to consider is if the monthly payment will be manageable with the other bills he must pay.
The financial institution may qualify an individual for a payment of $4,000 a month, but when other items are considered, will the consumer be able to swing that payment comfortably? Retirement planner Kyle Winkfield cautions, "But in reality, with all the other things that come up with owning a home— can you really afford it? You have to take a long look at your finances, no matter how old or young you are."
Related Article: Weekly Tip: Alternative Loan Tips for Millennials
2. Credit Score is Low
The credit score has a significant impact on a person's mortgage loan application. A higher score indicates that the borrower is a good risk; he repays his debts on time and is not pushing the limits of his credit limit. This also takes into account having a credit history. A younger applicant may not have sufficient credit history to yet take on the mortgage obligation for which he has applied. The older borrower may have other life circumstances that lower a credit score such as a financial history including a more recent bankruptcy, missed payments or foreclosures.
Rather than a denial of the desired loan, a higher interest rate may be required. This may not be the wisest financial choice for the consumer at any point on the age spectrum. Financial consultants advise caution when applying with a lower credit score. This could be a good time to receive some guidance and advice on how to improve the consumer credit score and manage the budget to better prepare for buying a home.
3. Unlikely to Settle Down
The consumer takes a loss in most cases when unable to keep the mortgage for at least seven years. While a certain rate of appreciation is never a "sure thing," home buyers typically receive a good rate of appreciation on the real estate investment when staying at least this amount of time. While there are fluctuations in the market and markets vary by location, seven years has been a wise guideline for homebuyers.
When a borrower is younger, he may not be sure if his job will change and he must relocate. When just starting out after college or when changing careers, it is often best to rent for a while. For older borrowers, other life factors come into play. If poor health is an issue or if it's likely that a move to be closer to children in another location might become tempting, it may not be the best choice to take out a new mortgage.
Related Article: When Should You Make That Big Purchase?
4. The Down Payment is a Barrier
Coming up with the money for a down payment may stump both the young and the old mortgage loan applicant. For those who qualify for a Federal Housing Authority (FHA) loan, this translates into a payment that equals 3.5 percent of the property's sale price. When using conventional financing, an applicant is likely to need 10 percent of the price. Using the median home price of $193,000 in October of 2014, a buyer would need a down payment of $19,300.
Putting down about $20,000 is quite a bit of money for many people of any age. For the younger prospective buyer, he may not have had the opportunity to save much. For the older buyer, there are the considerations of ensuring that the amount taken from savings does not jeopardize retirement funds. If the down payment is a significant portion of an older person's savings, it could be a risk not worth taking while approaching or within the retirement years. For an applicant of any age, it is easy to overlook the furnishing and maintenance of the new home that will require some cash once the ink has dried on the contract and reality settles in.
After all factors are considered, taking out a mortgage loan is a solid option that offers pleasure and financial benefit for many people.