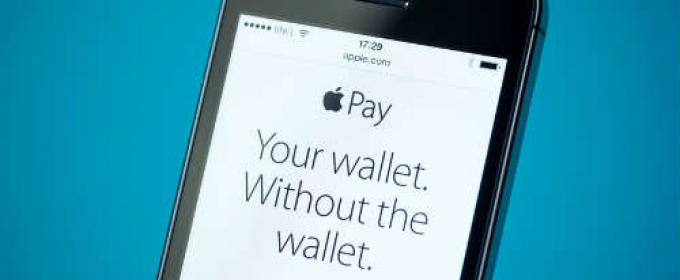 On September 9, 2014, Apple introduced ApplePay during their special live showcase. ApplePay is a digital wallet app that enables users to make payments at retail stores using their iPhone. This isn't the first version of a digital wallet - Paypal and Google both have their own versions, which has made many question whether ApplePay can become a popular form of payment. Google Wallet and the Paypal app have been relatively unsuccessful in revolutionizing payments. However, many made similar claims when credit cards were first released; yet today, paying with cash has become outdated in many venues. Apple might also succeed where others have failed because they have a large and very loyal customer base. Read on to decide whether ApplePay is bound for success or failure.
Why ApplePay May Work?
According to an eMarketer report, more than half of the world's population will use a mobile phone by the end of the year. Since most consumers, especially in the Western world, own these devices, it's likely that they'll be capable of making payments via this digital method. Additionally, retailer stores will want to meet customer needs and support this sort of payment method to remain competitive. Below are the main reasons ApplePay may succeed.
Convenience
Pulling out a phone, opening an app and swiping is easy. As is making a payment with the touch of a finger. If using ApplePay was any harder than pulling out a credit card, the program would be doomed to fail. Using ApplePay frees consumers from carrying around a wallet when this might be inconvenient. Additionally, this process eliminates those embarrassing moments when a card won't swipe at checkout or when a waiter takes a long time to bring a bill at a restaurant. 
Timing
Apple timed the release of it's NFC payment system wisely. Credit card companies are asking retailers to switch their card swipe systems to read chip and pin readers by October 2015. Merchants that don't switch may be liable for fraudulent charges. Because most merchants are already updating their card swipe systems, opting for an NFC friendly reader is far more likely. 
Security
Apple is making a big point about the enhanced security of using their payment system. For one, this means not having to carry credit cards around that could be lost or stolen. Additionally, cashiers, tellers and other individuals waiting in line would never have the opportunity to see a credit card number, and this makes it far more difficult to get this information stolen.
Adaptability
Apple made a point of forming relationships with some big merchants to offer their NFC payment method. Paypal never went after restaurants and retailers to offer their services the way Apple did, which will help ApplePay gain popularity. The more merchants that support this service, the more likely the program will succeed. Many popular merchants including Starbucks, Sephora and Whole Foods have partnered with the technology giant to offer this payment method.
Why ApplePay Could Fail?
Despite the benefits of Apple Pay, some consumers are reluctant to let go of traditional credit cards. Below are the main reasons Apple Pay may not succeed. 
Convenience 
It may be easier to pull out a credit card than learning to use the Apple Pay system for some individuals. Additionally, not everyone owns a smartphone or uses it to its full capacity especially older individuals. It may be difficult for some to adapt to this form of payment, and many will simply choose to carry around their wallet. One survey by CreditCards.com showed that over 60 percent of Americans say they wouldn't use their phone to make a purchase, and 30 percent of millennials, who are far more adapted to the digital world, stated they wouldn't use a digital wallet. Apple needs to convince at least some of these individuals to use their payment system in order to succeed.
Timing 
Despite merchants updating their credit card swipe systems, Apple Pay could have come at a better time for consumers. Recent security breaches at major retailers such as Home Depot and Target as well as the Chase security breach have made consumers question whether companies have the technology to prevent against hackers. While Apple says it's extremely difficult to steal this information because it uses a code with each credit card transaction, some consumers might still prefer to error on the side of safety and not give Apple their credit card information. 
Security
Many people worry about security when using Apple Pay. For instance, what if a person loses their phone? While Apple does have a system to delete all of this information from a device, and using Apple Pay requires a password or TouchID, many individuals won't feel comfortable enough to use the system. After Apple's iCloud celebrity nude photo scandal, many question the company's security.
Adaptability
One of the reasons Apple Pay might fail is that not all merchants are going to accept this form of payment. Two giants, Walmart and Best Buy, have already explicitly stated they have no plans of offering consumers this payment method. Some merchants may also find it too expensive to install NFC readers, which cost $250 or more. 
Paypal has about 150 million credit card numbers stored in their system according to Statista. On the other hand, Apple has about 800 million credit card numbers stored in iTunes. Customers who already have this information in their iTunes store don't need to add it to their devices. This convenience paves the way for success. Many might think Apple Pay isn't necessary since getting a card swiped is a relatively mindless task. Additionally, most digital wallet systems have failed including the demise of Square Wallet and Google Wallet, which has been largely ignored. So far, people like the idea of a digital wallet more than using it. However, when it comes to technology, timing is everything, and Apple has done a spectacular job in this area with merchants. Some will likely continue to think Apple Pay is useless; however, things change. Over 60 percent of Americans have a smartphone, and the number is set to grow to 75 percent by the end of 2014. It also wouldn't be the first time Apple found success where others have failed. It's worth noting that when Apple first revealed their iPads, many critics claimed that the devices were simply giant iPhones and useless. Apple might just surprise consumers once more, and show the public they need a product they never had before.